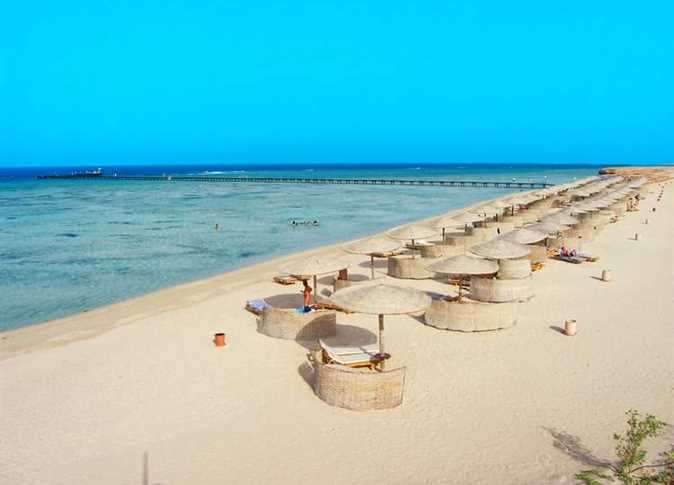 Minister of Tourism and Antiquities Khaled al-Anany announced on Saturday that Egypt has received more than two million tourists from over 20 countries worldwide since inbound tourism to Egypt resumed back in July.
During his reception of a tourist delegation from Italy on the sidelines of his visit to Taba and Sharm el-Sheikh, Anany said that the volume of incoming tourism to Egypt is increasing, which indicates the confidence of tourists in the safety of Egypt as a tourist destination.
Anany reviewed the precautionary and preventive measures Egypt has been applying in all tourist and hotel facilities, museums and archaeological sites. He also looked over incentives granted by the government to encourage major international tour operators to organize trips to coastal tourist governorates.
He pointed out the steps Egypt has taken to gradually resume incoming tourism, in a way that guarantees the safety of all visitors and tourism sector workers. Anany said that all tourists who came to Egypt since the resumption of inbound movement returned to their countries without infection, with Sharm el-Sheikh in particular having very low infection rates.
And he added that Egypt's arms are wide open to all visitors to come and enjoy its sights and scenery.
Egypt had suspended flights and tourism in March as part of measures to combat the coronavirus outbreak. Traffic in all Egyptian airports resumed since July 1, in accordance with Egypt's preventive and precautionary measures to coexist with the coronavirus.
Beginning September 1, all local and foreign passengers were demanded to provide a PCR analysis document proving they tested negative for coronavirus within 72 hours of reaching Egyptian territory.
Egypt's tourism sector, accounting for approximately 12 percent of the country's economy, has experienced a slump in tourism since the onset of the coronavirus pandemic. The country's Ministry of Tourism and Antiquities, in cooperation with the Ministry of Aviation, has launched several campaigns to revive the industry.
However, a severe second wave of the virus sweeping the US and Europe have prompted further lockdowns, curfews, and travel restrictions, again slowing the influx of tourists.