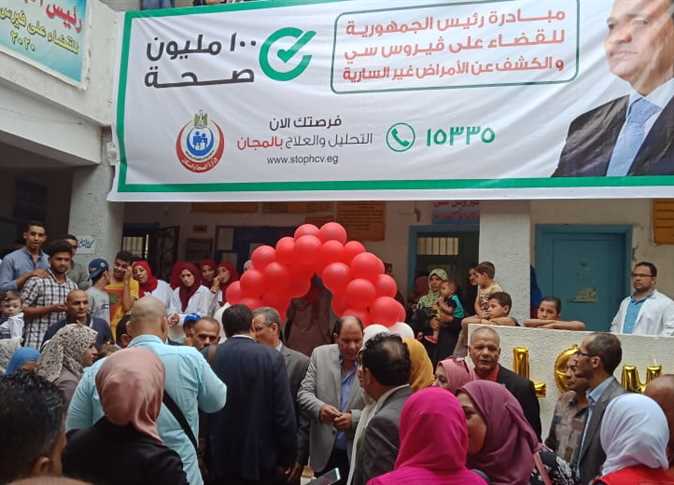 Head of the National Committee for the Control of Viral Hepatitis (NCCVH), Waheed Dos, announced that the presidential initiative "100 Million Healthy lives", aimed at targeting Hepatitis C and noncommunicable diseases, has successfully screened 52 million people so far.
Due to this great success, the initiative has been extended until the end of this year in the light of the great success achieved.
Speaking to Al-Masry Al-Youm on Friday, Dos added that the number of people found with health issues during screening are about 1.6 million.
According to Dos, a total of 900,000 people were treated at the expense of the government last year, and about 300,000 were treated outside the Ministry.
Dos statements came following a meeting for Health Minister Hala Zayed with members of NCCVH to discuss the initiative's latest developments.
Committee member Manal al-Sayed said that last week, the initiative launched a campaign to detect Hepatitis C among middle school students. The next step is to detect the Hepatitis C for primary school students as well, she told Al-Masry Al-Youm.
She explained that the campaign has screened three million students in the secondary stage, and the average incidence rate of 0.4 percent, which increased in some provinces such as Minya and Sohag to one percent, while other regions such as border provinces decreased to 0.2 percent.
Sayed said that screening of these students is done only with the consent of their families, and the student will not informed with the results to maintain privacy, with only the family being informed.
Edited translation from Al-Masry Al-Youm