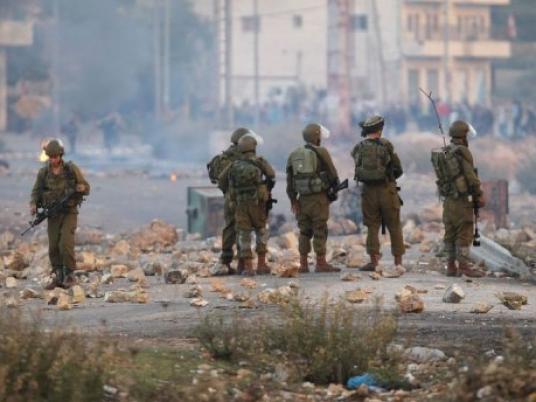 Egyptian Ambassador to the Palestinian Authority Yasser Othman said on Sunday that he has contacted Israeli occupation authorities in the West Bank regarding their intention to demolish a monument of Egyptian soldiers.
The monument, in the village of Beit Nuba, is dedicated to Egyptian soldiers during the 1948 war that refused to surrender the area to Jordan, prompting Zionist forces to bomb the location.
Osman and Fatah leaders attended the opening ceremony of the monument, which was a joint project between the embassy and the Fatah party.
According to the testimonies of the elderly in the village, Osman said that 10 Egyptian soldiers were buried in this village.
Israel occupies the West Bank, and authorities there have decided to tear down the monument in addition to several other buildings in the village, claiming they were built without licenses.
Palestinians staged a march and a sit-in Sunday against the demolitions.
Israeli forces stormed Beit Nuba on 12 December and notified the residents that the monument and buildings would be demolished.
Hamas said that the occupation's determination to destroy the monument is a desperate attempt to erase Palestinian and Arab memory, adding that such attempts would not succeed.
Edited translation from MENA