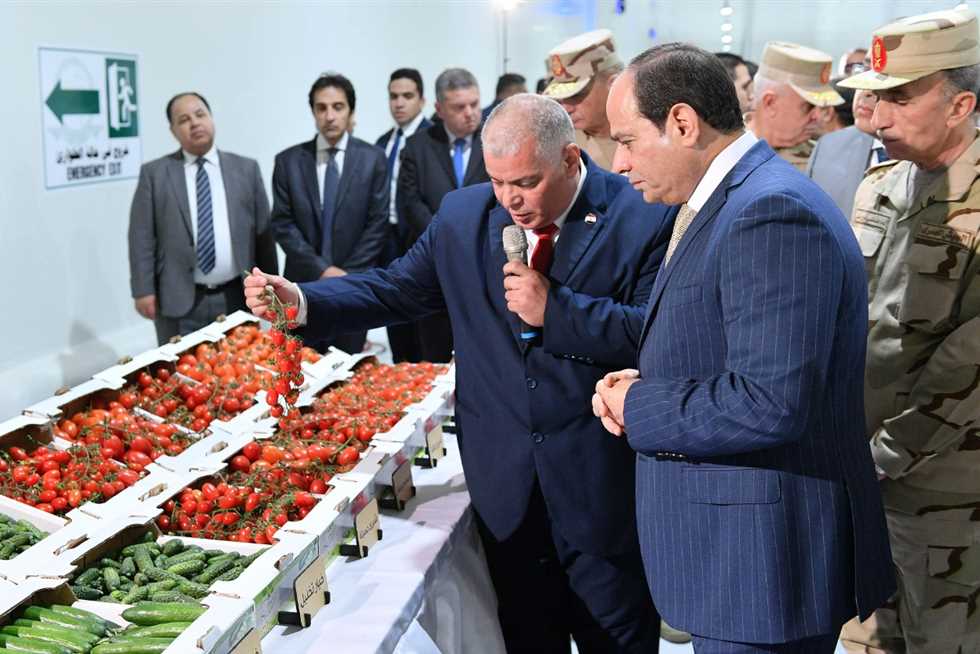 President Abdel Fattah al-Sisi said on Saturday that Egypt is looking to enter the list of the best countries in the world in the field of agriculture.
During the inauguration of a national development project on greenhouses at the 10th of Ramadan city, Sisi added that the largest farm for the production of dates in the world is currently being established, and is set to include 2.5 million palm trees.
The project inaugurated on Saturday is the largest in the world and encompasses 100,000 greenhouses, which aims to maximize economic returns through the increased production of crops while minimizing the unit of area used for planting.
The president added that many of the workers and officials in these national projects come from Egypt's youth and that this is evidence that the country is going at an unprecedented pace, pointing out that what has been done in the national projects in agriculture and other fields is "honoring and reassuring".
"We talked two years ago about the creation of 100,000 greenhouses, and work is continuing because these projects make the people proud," Sisi said.
He called for continuous training amongst the youth for the advancement of national projects, stressing the need to maintain standards and provide the qualifications to work on all these projects together and finish them at around the same time, especially in regards to the projects related to technology.
Sisi also called on the national companies working on the agricultural projects to meet the deadlines and stressed that all Egyptians deserve to eat organic crops.
He pointed out that organic or bio-agriculture depends on environmentally sound means, and said that it was not right for a citizen to go buy an organic product and find it too expensive.
Edited translation from Al-Masry Al-Youm