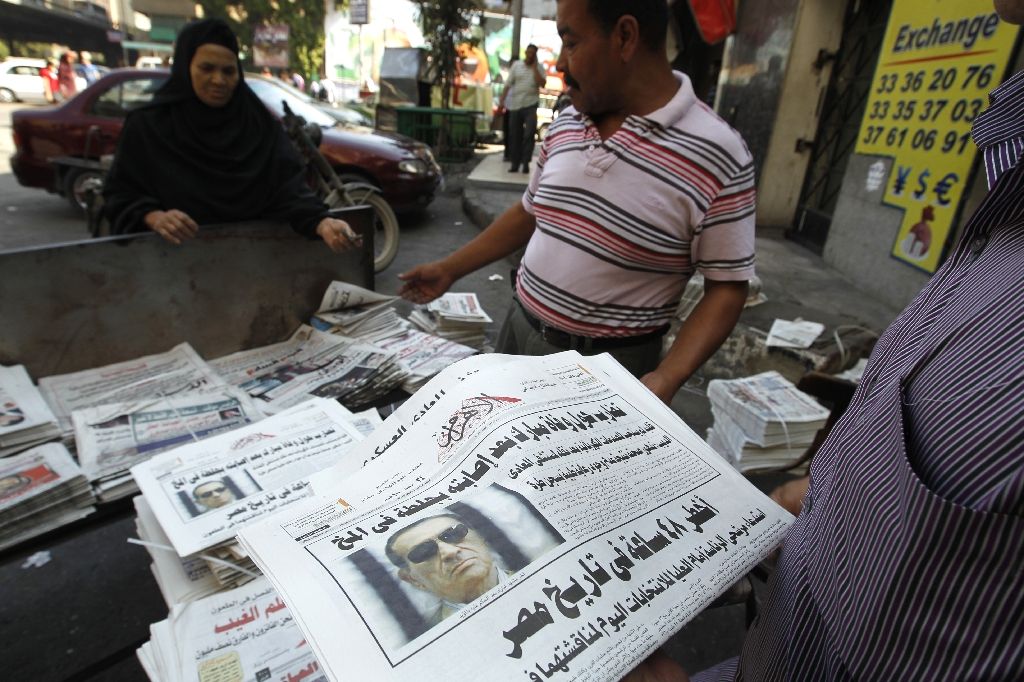 Egyptian President Abdel Fattah al-Sisi has approved a law to set up a council headed by his appointees that oversees the media and ensures compliance with "national security" requirements.
The law, passed by parliament and published in the official gazette on Monday, mandates the council to investigate media funding and fine or revoke permits of those deemed in violation.
The council will be composed of a head picked by Sisi and 12 members recommended by parliament and other institutions, and also approved by the president.
The New York-based Committee to Protect Journalists has accused Egypt of placing restrictions on media and being a "leading jailer of journalists".
The law says the council would guarantee the right of citizens "to enjoy a free and honest media".
But it also tasks the council with "guaranteeing the compliance of media institutions to the requirements of national security".
Sisi has dismissed criticisms of media restrictions in Egypt, but he regularly complains of its performance and has suggested it occasionally harms the country with critical coverage.
The Egyptian Journalists Syndicate official Khaled Elbalshy said the law tightens government control on media.
"The new law entrenches the status quo including control over the media through a council picked by the executive branch," he told AFP.
The law came days after police arrested a journalist with the Qatari Al-Jazeera channel on suspicion of fabricating news on the country.
Egypt accuses the channel of backing the Muslim Brotherhood movement, outlawed after the military toppled Islamist president Mohamed Morsi in 2013 and cracked down on his supporters.
Egypt had provoked international condemnation in 2013 when it arrested three Al-Jazeera journalists, including a Canadian and an Australian, and sentenced them to jail on similar accusations.
They were later released.