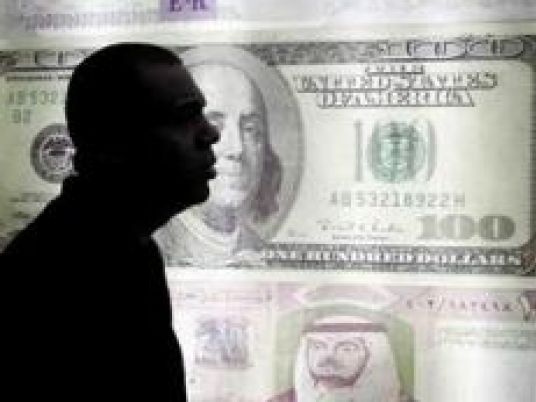 Egypt's parliament on Tuesday set prison sentences of between three and 10 years in jail and fines of up to LE5 million (US$563,000) for traders selling foreign currency on the black market.
The central bank has in recent weeks revoked the licenses of dozens of foreign exchange offices that it says were selling dollars at rates far wide of the official one.
But the gap between the official and black market rates continues to widen after a March devaluation failed to ease an acute dollar shortage.
"Egypt currency exchange bureaus are like cancer and I call on parliamentarians to draft a legislation that abolishes and eliminates them completely," parliament speaker Ali Abdelaal said.
While one dollar cost LE8.78 at the central bank's auction on Tuesday, a dollar shortage in the economy meant black market dealers were charging LE12.65 per dollar, up from last week's range of 12.20-12.50.
Egypt has struggled to mend the economy since the 2011 uprising that toppled President Hosni Mubarak scared away tourists and investors — vital sources of the foreign currency it needs to import everything from fuel to food.
Traders say the crackdown has exacerbated the crisis, prompting people with dollars to shun the official financial system, putting more pressure on the pound, with potentially dire consequences for inflation, confidence and economic growth.
Egypt's net foreign reserves have more than halved since 2011, to $15.536 billion at the end of July.
Egypt is in negotiations with the IMF for a $12 billion three-year lending program that it hopes will plug a funding gap, restore market confidence and lure investment that could help ease the currency crunch.