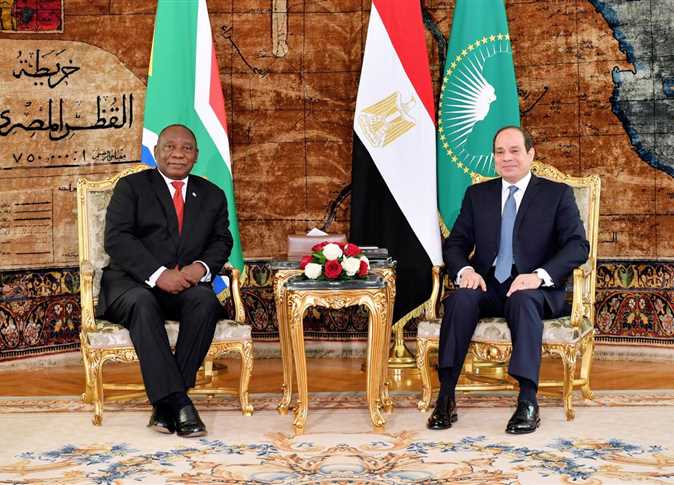 Finance Minister Mohamed Maait on Friday discussed in a meeting with his South African counterpart Enoch Godongwana ways of enhancing joint coordination at continental and international forums on various global economic issues, especially in light of the ongoing Russian-Ukrainian war and the impacts of climate change.
The meeting was held on the sidelines of the two ministers' participation in the second edition of the Financial Sector Conference (FSC 2023) in the Saudi capital Riyadh, according to a statement released by the Finance Ministry.
The pair probed the repercussions of the global economic crisis on the African and emerging economies, as they called for joining the efforts of African states to counter the negative impacts of this crisis.
The two sides highlighted the key role of international financial institutions in offering low-cost and concessional finance to emerging economies, which assists them with adapting to the negative consequences of climate change and achieving the gradual transition to green economy that is based on the use of clean energy resources, such as green hydrogen.