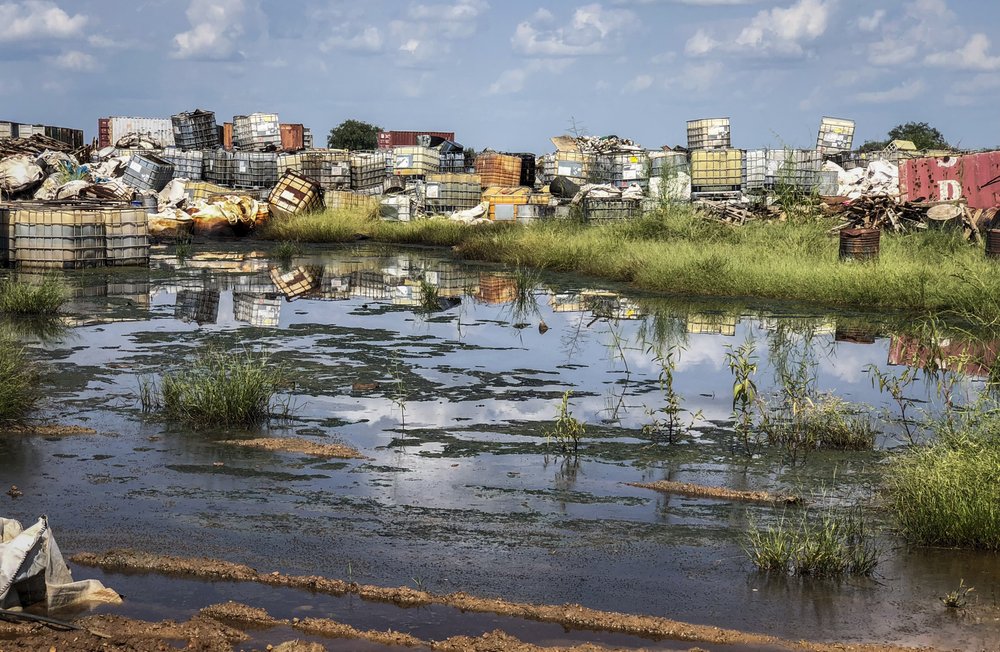 Finance Minister Mohamed Maait discussed during a meeting with South Sudan's Minister of Finance and Planning Agak Achuil and Governor of the Central Bank of South Sudan Moses Makur Deng the successful Egyptian experience in economic reform.
This will help Egypt deal in a positive and flexible manner with the current global challenges, in addition to developing the public financial management of the state through the optimal use of modern technology in enhancing the governance of expenditure and revenue procedure.
The officials reviewed raising the efficiency of public spending, by relying on the government financial information system "GIFMIS", on the sidelines of the Spring Meetings of the International Monetary Fund and the World Bank.
Maait reviewed the national project to modernize and automate the tax and customs systems, which is based on the expansion of technological solutions to integrate the informal economy into the formal economy, facilitate procedures for the business community, and stimulate investment in a way that contributes to achieving financial, economic and development goals, and providing more job opportunities.
Maait expressed readiness to transfer Egypt's experiences to South Sudan in the areas of public financial management, and the development of the tax and customs systems.
"We look forward to increasing the investments of Egyptian private sector companies in South Sudan in the fields of agriculture, construction and infrastructure," Maait said.
He stressed the Egyptian government's keenness to enhance and upgrade bilateral cooperation with South Sudan, in all comprehensive strategic and development fields.
Egypt continues to provide support to South Sudan in the areas of irrigation, health and education, in parallel with efforts aimed at achieving economic integration through trade exchange, investment in infrastructure and agriculture which contributes to laying the foundations of comprehensive and sustainable development in South Sudan.