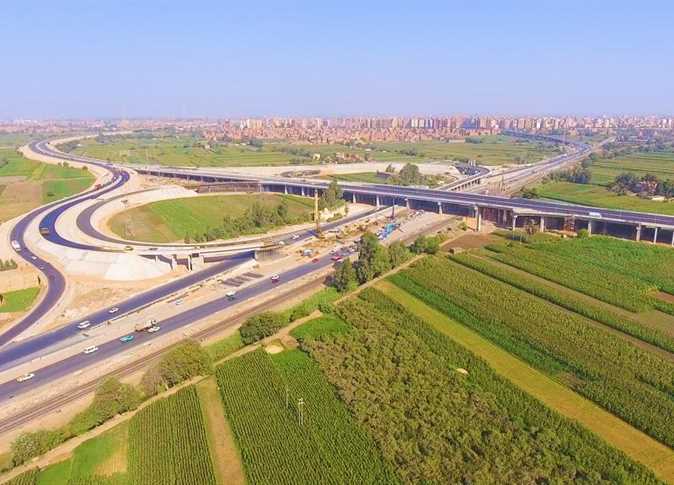 President Abdal Fattah al-Sisi announced that the government has spent LE32 billion for the construction of new roads and bridges, within opening the regional ring road and Nile corridor projects.
Sisi said that the government paid a further LE6 billion to develop 2000 kilometers of the current road network, and asked Ministry of Transportation to compensate owners of the expropriated lands in public interest.
The president reasserted that they would be compensated and ordered the Chief of the Armed Forces Engineering Authority Kamel al-Wazer to give them money. al-Wazer said that they give landowners 50 percent compensation now and the remaining 50 percent later.
Sisi warned of building on agricultural lands and clarified that this is prohibited by Egyptian law, and that problems in development could arise from this.
The president also announced that the governorates have to compete on raising their road quality, sharing the LE6 billion from the government.
Edited translation from Al-Masry Al-Youm