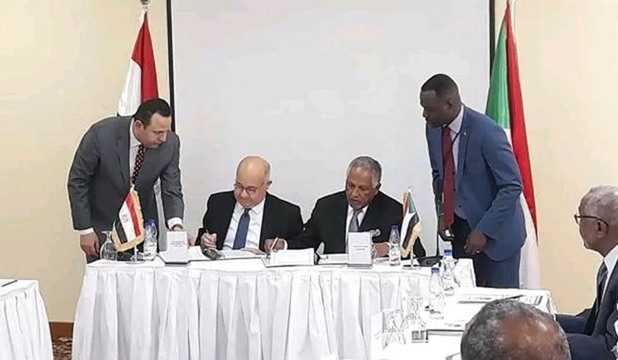 Egypt and Sudan held the fifth round of Egyptian-Sudanese consular committee in Khartoum city, according to a statement released by the Foreign Ministry on Friday.
Assistant Foreign Minister for Consular Affairs Abroad ambassador Ismail Khairat chaired the Egyptian delegation that included representatives of a number of Egyptian ministries and national bodies, as well as Egyptian ambassador to Sudan Hani Salah, the statement added.
The Sudanese side lauded President Abdel Fattah El Sisi's decision to exempt Sudanese nationals in Egypt from paying fines of residency violations during the last period, the statement read.
The assistant foreign minister said the committee discussed several consular issues of common concern, as the two sides stressed the importance of holding Egyptian-Sudanese periodical meetings that address the topics of visas, residencies and foreign students in both countries, as well as other issues that relate to the fields of education, higher education, manpower and judiciary.