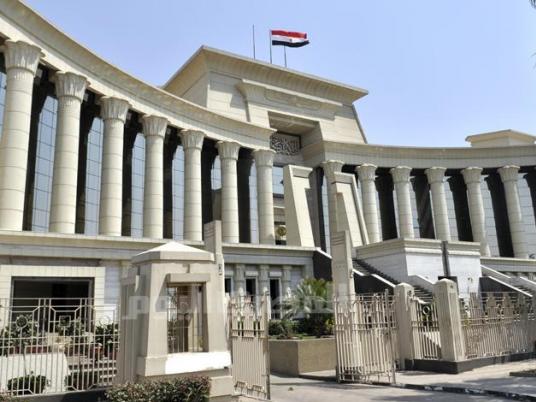 The Supreme Constitutional Court (SCC) will issue its ruling in the conflict of jurisdiction between the State Council courts and Summary Proceedings courts over the Red Sea islands agreement on March 3, judicial sources said on Sunday.
The date for the ruling was set during a special session for the SCC over the Egyptian-Saudi Tiran and Sanafir maritime border agreement on January 21.
In June, the SCC temporarily halted all court rulings on the Red Sea islands agreement between Egypt and Saudi Arabia, to allow more time to study the case and issue a final and decisive verdict. The Commissioners Authority of the SCC recommended suspending the case, after two different courts issued opposing rulings on it.
The two contradictory rulings by the Supreme Administrative Court, which ruled to nullify the agreement, and the Summary Proceedings Court, which ruled in favor of the agreement, led the State Lawsuits Authority (SLA), representing the government, to file a case of conflict of jurisdiction.
According to the border demarcation deal signed in April 2016, the two islands are deemed to be within Saudi territorial waters, in recognition of historical claims on the part of Saudi Arabia. However, the Supreme Administrative Court nullified the agreement on the basis that there was insufficient evidence of the Saudi claims.
The agreement provoked extensive criticism in Egypt against the government with people took to the streets to protest the decision, which was followed by a security crackdown.
In late December 2016, Egypt's government officially approved the agreement and sent it to Parliament for ratification, despite a legal dispute over the plan. The parliament ratified the agreement in June 2017 and approved the transfer of Tiran and Sanafir islands to Saudi Arabia. President Abdel Fattah al-Sisi ratified the agreement later that month.
Edited Translation from Al-Masry Al-Youm