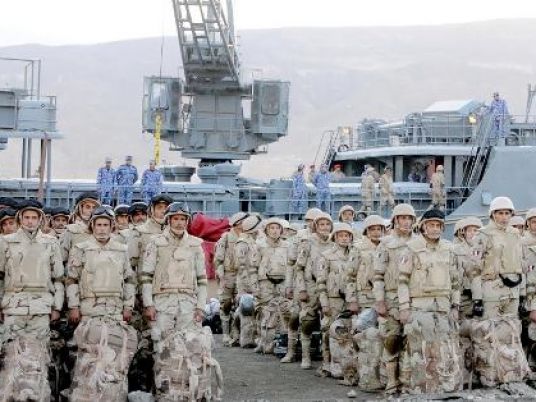 Saudi media sources said the "Thunder of the North" military exercise, which will see the participation of several Arab countries including Egypt, will start in 48 hours in the Hafr al-Baten area.
The Saudi newspaper Sabaq said the exercise delivers several important messages to US President Barack Obama's administration that the region is able to resolve its own problems without his help, according to Sputnik.
The military trainings, according to the sources, come after Saudi Arabia declared its desire to send troops to carry out ground operations in Syria led by Saudi Arabia and Turkey to fight the Islamic State.
Egypt, Saudi Arabia, the United Arab Emirates, Bahrain, Jordan, Pakistan, Yemen and Sudan will take part in the exercise.
CNN earlier quoted informed Saudi sources as saying "there are Saudi plans of military training as part of fighting the Islamic State in Syria" and that number of trainees could reach 150,000 personnel, most of whom are Saudi nationals, Egyptians, Sudanese and Jordanians in Saudi Arabia.
Edited translation from Al-Masry Al-Youm