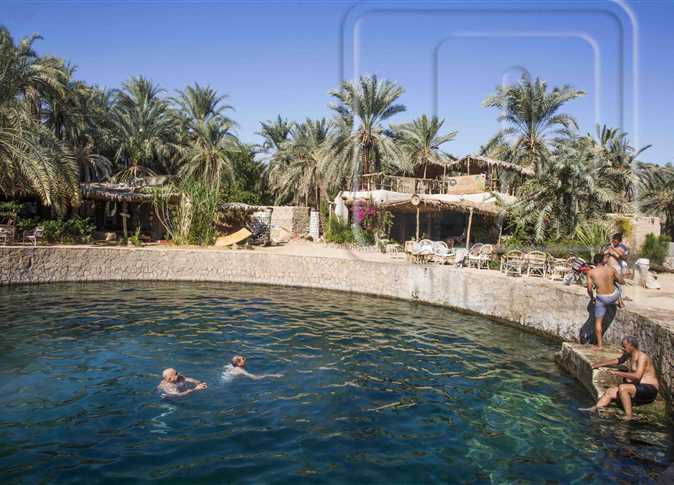 Parliamentarian and former head of the American Tourism Federation Amr Sedky announced Tuesday the finalization of a bill stipulating the construction of Egypt's first therapeutical entity in an effort to boost Egypt's medical tourism.
Sedky told Al-Masry Al-Youm a presidential decision will be issued as soon as a committee is formed to manage the project. The committee will fall directly under the Cabinet's realm, and will include experts in tourism, environment and health sectors.
He added that the law will involve categorizing medical tourism into four categories: therapeutical, health, preventative and environment to avoid different institutions involved from colliding when implementing it.
Sedky also said that institutions' collision was one of the main reasons most previously announced projects did not go through, especially the "Pharaoh's Bathroom" and the reboot of "Ouyoon Moussa" (Moussa's wells) in Ras Sidr, therefore depriving Egypt of its share in medical tourism, despite its great potential.
Sedky expressed his optimism that the committee is considered the true beginning in the journey towards improving medical tourism in Egypt, to allow Egypt to become a leading country in the field.
Egypt's medical tourism made up more than 30 percent of total tourism in 2017, according to Sedky.
Sedky told Egypt Independent that Egypt already has what it takes to become leading in medical tourism, "Egypt has the three main elements that support medical tourism: water, sand and sun. Moreover, we have medical herbs in the desert of the Sinai peninsula."
Egypt is one of the richest countries in the world when it comes to medical tourism. Aswan is a well-known destination to help cure asthma, while Safaga has proved successful when it comes to curing psoriasis, according to Sedky. Siwa oasis, additionally, is one of the world's most impressive natural reserves. In March 2017 Siwa was announced the global center for medical and environmental tourism.
As for Helwan, a southern suburb in Cairo, it was described as "the sacred healing city" in old books. It has been one of the most popular medical tourism destinations in the world since the pharaonic era.
Not only is Egypt rich in assets when it comes to medical tourism, it also enjoys a great reputation as a therapeutic destination. "The Ministry of Health reports there are already  between 1300 and 1400 websites that address medical tourism in Egypt," says Sedky.
Egypt has geared efforts to promote its medical tourism, most notably through sponsoring a medical tourism conference in Sharm El-Sheikh in 2017, as well as the virus C medical tourism program which featured football superstar Lionel Messi.
However, medical tourism sites in Egypt have been neglected over the past years as best demonstrated by the two projects "Pharaoh's Bathroom" and the reboot of "Ouyoun Moussa" (Moussa's Wells) in Ras Sidr, that did not go through.
"Which is why we need to establish an entity that coordinates between health and tourism," says Sedky.
"We are building a new Egypt; we need innovative ideas. Every country has some assets when it comes to therapeutical tourism […] Egypt, on the other hand, is the only country that has all the assets. Not only in therapy but we also have the history, so the tourists will feel like they are fulfilling more than one type of tourism when visiting Egypt. Some of our therapeutical sites go back to the Pharaonic and the Ptolemaic eras," he said.