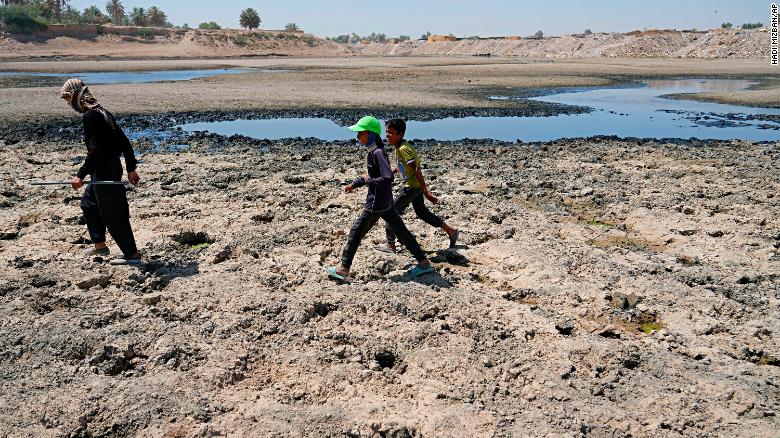 Egypt's Ministry of International Cooperation will launch the second edition of the Egypt — International Cooperation Forum on September 7 until September 9, organized under the patronage of President Abdel Fattah al-Sisi and in cooperation with the Ministry of Foreign Affairs and Ministry of Environment.
This year's forum places considerable emphasis on the mobilization of and access to finance, mitigation and adaptation, and national actions.
The event aims to bring together African ministers of finance, economy, and environment in an attempt to accelerate solutions ahead of 2022 United Nations Climate Change Conference (UNFCCC).
The 27th session of the Conference of the Parties (COP27) to the UNFCCC will be held in Sharm El-Sheikh, Egypt from November 6 -18, 2022. Governments from across the world will join forces during the conference to discuss efforts to combat the climate crisis.
Egypt's fight against climate change
Egypt's road to the 27th United Nations Climate Change Conference, on behalf of Africa, is set to work out innovative solutions that help bridge the action gap this decade.
Egypt is among the countries most impacted by climate change, but the government is sparing no efforts to meet challenges head on with new renewable energy projects.
The potential impacts of climate change in Egypt — brought on by considerable loss of agricultural land and rising temperatures — are hard to ignore. They include reduced crop yields, food insecurity, and water stress, with rising sea levels also threatening coastal populations in the country.
Agricultural production in the country may decrease by eight to 47 percent by 2060, which would be coupled with employment losses of up to 39 percent, according to a 2013 report released by the United Nations Development Programme (UNDP), which was produced in collaboration with the Egyptian government and a number of other UN agencies.
A report published by the Intergovernmental Panel on Climate Change (IPCC) warned that Alexandria's beaches are likely to be flooded by a 0.5-meter sea-level rise, warning as well that flooding in Alexandria and the Nile Delta could impact eight million people unless protective measures are taken to address the threats posed by climate change.