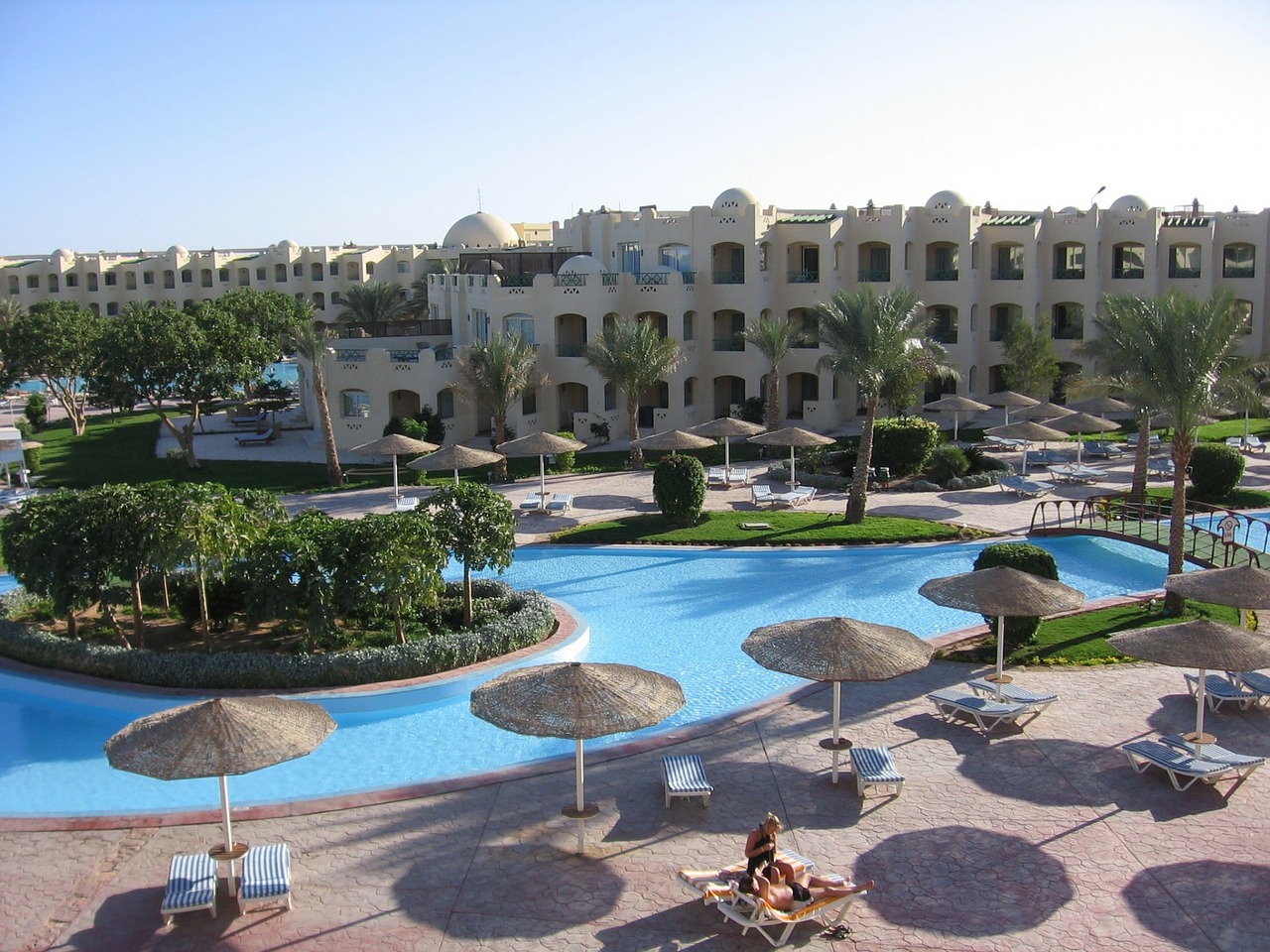 Egypt's Minister of Tourism and Antiquities Khaled al-Anany announced on Sunday that the nation's hotels will operate at a maximum 25 percent capacity until June.
From June 1 onward, Anany said that hotels will operate at a maximum 50 percent capacity.
Various hotels, companies, restaurants, bazaars and cafes in Egypt's resorts have closed their doors to mitigate the pandemic.
Tourism experts have estimated that Egypt's tourism sector loses one billion dollars monthly due to the pandemic.
Egypt's government held a meeting chaired by Prime Minister Mostafa Madbouly on Sunday to approve hotel accommodations for domestic tourism done through cooperation between the ministries of Tourism and Antiquities and Health and Population, and in accordance with World Health Organization (WHO) guidelines.
The meeting was attended by Minister of Health and Population Hala Zayed and Minister of Civil Aviation Mohamed Manar Enaba.
Madbouly stressed the tourism sector's importance as a source of job opportunities for millions of people and a hard currency resource.
The government is eager to mitigate the consequences of the pandemic on the tourism sector and its employees, in light of implemented decisions by President Abdel Fattah al-Sisi in this regard.
Madbouly also urged the importance of implementing precautionary measures within the operating hotels which were presented during the meeting.
Anany outlined several regulations for domestic tourists residing in hotels, and the requirements hotels must follow in order to receive a medical certificate allowing them to operate.
Hotels must provide a clinic and doctor, in cooperation with the Health Ministry, and ensure that the sterilization and personal protection tools are well-maintained.
All hotels can only deal with travel agents that have been approved by the Health Ministry.
Joint teams from the Tourism and Antiquities and Health ministries will also regularly conduct inspections to ensure that the requirements are being met and that the hotels are ready to operate.
Anany stated that hotels will also be forbidden from holding parties and weddings, with no night activities allowed.
In the event of a confirmed infection, hotels must allocate a building or floor to quarantine any suspected or confirmed cases, while also conducting rapid testing on workers at the resort gates in cooperation with the Health Ministry.
Egypt on Sunday confirmed 272 new coronavirus cases, bringing the country's number of confirmed total cases so far to 6,465.
The total number of COVID-19 deaths has now reached 429 nationwide.