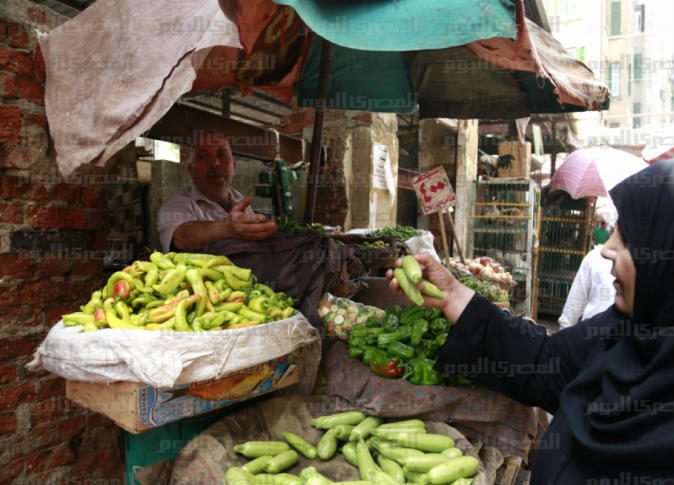 The Egyptian Cabinet media center announced Saturday that Egypt has topped all other emerging markets in containing inflation.
According to the center's report, the International Monetary Fund (IMF) confirmed that Egypt achieved the largest annual decline in inflation rates in emerging markets in 2020 compared to 2019, with a decrease of about 8.2 percent.
It recorded an inflation rate of 5.7 percent in 2019/2020 compared to 13.9 percent in 2018/2019.
The report reviewed expectations of international institutions for the inflation rate in Egypt during 2020, with The Economist anticipating it to reach 4.7 percent, Fitch Ratings expecting 4.9 percent, Bloomberg predicting inflation at 5.9 percent, and Capital Economics expecting inflation to record 4.8 percent, all compared to 9.2 percent during 2019.
It added that the inflation rate will continue to be maintained within the target range of the Central Bank of Egypt (CBE) at nine percent (±three percent).
The report also reviewed developments in the inflation rate during 2020, having recorded 4.5 percent in October compared to 3.7 percent in September and 3.4 percent in August, 4.2 percent in July, 5.6 percent in June, 4.7 percent in May, 5.9 percent in April, 5.1 percent in March, 5.3 percent in February, and 7.2 percent in January.
According to the report, the decline in food commodity prices supports the stability of inflation rates.
It pointed out that food prices recorded a drop in prices for the seventh time since the beginning of 2020, with a decrease of 0.7 percent in October, 2.6 percent in September, 4.1 percent in August, 1.5 percent in July, 0. 7 percent in May, 1.7 percent in March, and 0.9 percent in February, per annual rates of change for Egypt's urban population.
Meanwhile, food prices increased three times this year, rising by 0.1 percent in June, 1 .3 percent in April, and 2.6 percent in January.
The report also mentioned examples of the most prominent food commodities whose prices witnessed a decrease during October 2020, compared to the same month of the previous year.
The price of wheat flour decreased by 14.1 percent, reaching LE6.59 this year, compared to LE7.67 in October 2019, while the price of bananas decreased by 15.2 percent to reach LE14.62 compared to LE 17.24 in 2019.
The price of frozen mackerel fish decreased by 10.8 percent, now recording LE 43.28 in October compared to LE48.52 last year, in addition to a 10.6 percent decrease in cucumber prices to LE8.99 compared to LE10.06 last year.
The report also showed that the price of cattle meat decreased by 5.4 percent, reaching LE134.32 compared to LE141.95 in October 2019.
Several international institutes have praised the government's efforts to contain inflation, the report noted, with Bloomberg stating that the country's continued focus on supplying markets with fruits and vegetables in a sustainable way has helped contain food price inflation.