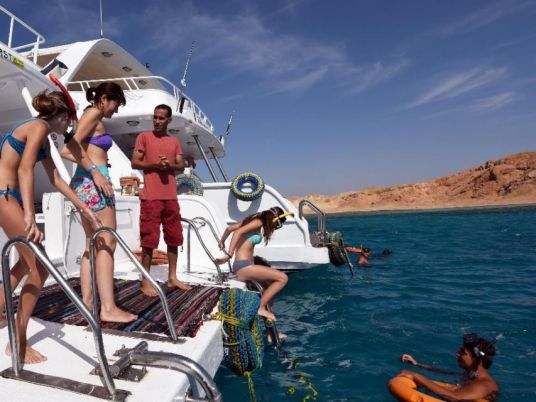 Denmark, Sweden, Norway, and Finland lifted travel restrictions it have imposed on South Sinai governorate of Egypt since the downing of the Russian passenger jet.
The decision of lifting the restriction imposed in 2015 went into effect starting on Thursday.
Mohamed al-Hassanein member of the tourism companies' chamber in the Federation of Egyptian Chambers of Commerce said that Denmark was first in this procedure on Thursday, which would prompt other European countries to follow suit.
Hassanein added that the Egyptian market would feel the positives of the decision by the beginning of October.
British travel group Thomas Cook said Thursday that demand for holidays in Egypt is picking up again, after unrest in the North African nation had pushed holidaymakers into choosing rival sun spots.
Egypt has been battling to recover the badly-affected tourism sector over the course of 2016, after years of political turmoil since the 25 January uprising. This was exacerbated by the downing of the Russian plane in October 2015, which killed all 224 passengers and crew on board, most of them Russian tourists.
Different countries have placed travel bans on flights to Egypt's destinations and demanded certain security measures be implemented in Egyptian airports for the resumption of direct flights to be considered.
Russia halted all flights with Egypt after 2015 incident. Since then, Egypt has received several Russian experts who inspected the security methods at Egyptian airports.
Deputy Foreign Minister Oleg Syromolotov said on Thursday that Moscow looks forward to the return of Russian tourism to Egyptian resorts soon, adding that Russian and the Egyptian authorities in charge have been working on carrying out all the necessary measures to improve security at Egyptian airports.