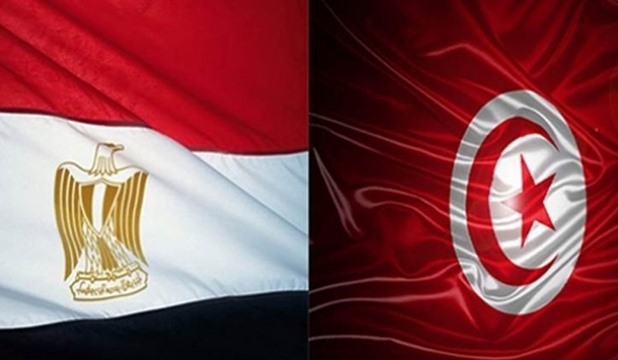 Egyptian Ambassador to Tunisia Ehab Fahmy and Tunisian Foreign Affairs and Immigration Minister Nabil Ammar asserted that the two countries are keen on promoting the joint cooperation track to the level of strategic partnership.
In a statement released on Thursday, the Foreign Ministry said the Egyptian ambassador greeted the Tunisian minister on assuming his new post.
The two sides underlined the importance of enhancing communication between the two countries at all levels and implementing the outcome of recommendations issued by the joint higher committee which convened in Tunisia in May.
They also agreed on bolstering the Egyptian-Tunisian economic cooperation and upping the volume of trade exchange and joint investments in implementation of directives of the two countries' political leaderships.
The two officials also asserted the importance of joint coordination regarding regional and international issues of common interest.
During the meeting, the Egyptian ambassador reviewed the outcome of the UN Climate Summit held in Sharm El Sheikh in November, asserting the necessity of building up on such outcomes to enhance joint cooperation in all relevant fields.
MENA