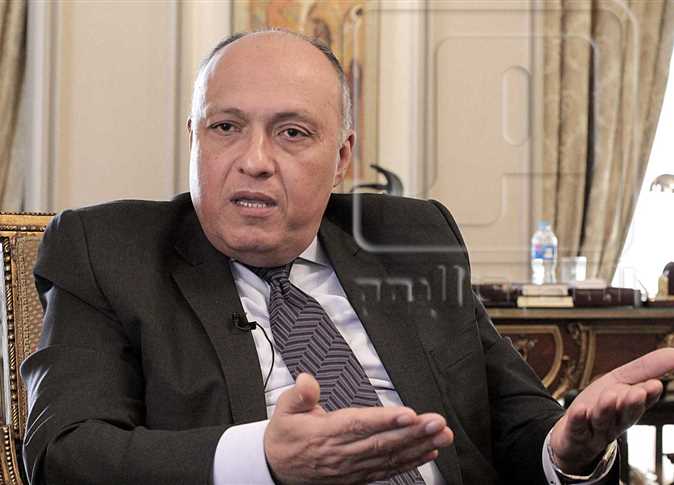 Egypt's Foreign Affairs Minister Samih Shokary asserted on Monday evening that Egypt will not compromise on the conditions it stipulated with Saudi Arabia, the UAE and Bahrain in order to reach reconciliation with Qatar.
According to the Ministry's official spokesperson Ahmed Abu Zeid, Shokary, during his visit to Belgium to participate in a political dialogue session with EU officials, said that Egypt will not compromise on its "sons' blood" regarding the crisis with Qatar.
Meanwhile, the four Arab nations engaged in a diplomatic boycott with Qatar since May issued a new list of terrorist organizations and figures that are financed by Qatar and/or residing there.
The list included nine media and charity organizations and nine figures that have direct relations with Qatari authorities; the organizations are based in Yemen and Libya.
The statement from the four nations attached to the list stated that the indicated figures and organizations should be tried by the Qatari government.
The diplomatic boycott against Qatar has been ongoing since since May 5 over charges against Qatar of sponsoring terrorism.
The four Arab nations closed their borders to the Qatari people and are deporting Qatari citizens from their countries.
To pave way for reconciliation, the four nations called on Qatari authorities to cut relations with the Muslim Brotherhood, and requested that the country's international news channel Al-Jazeera be shut down.