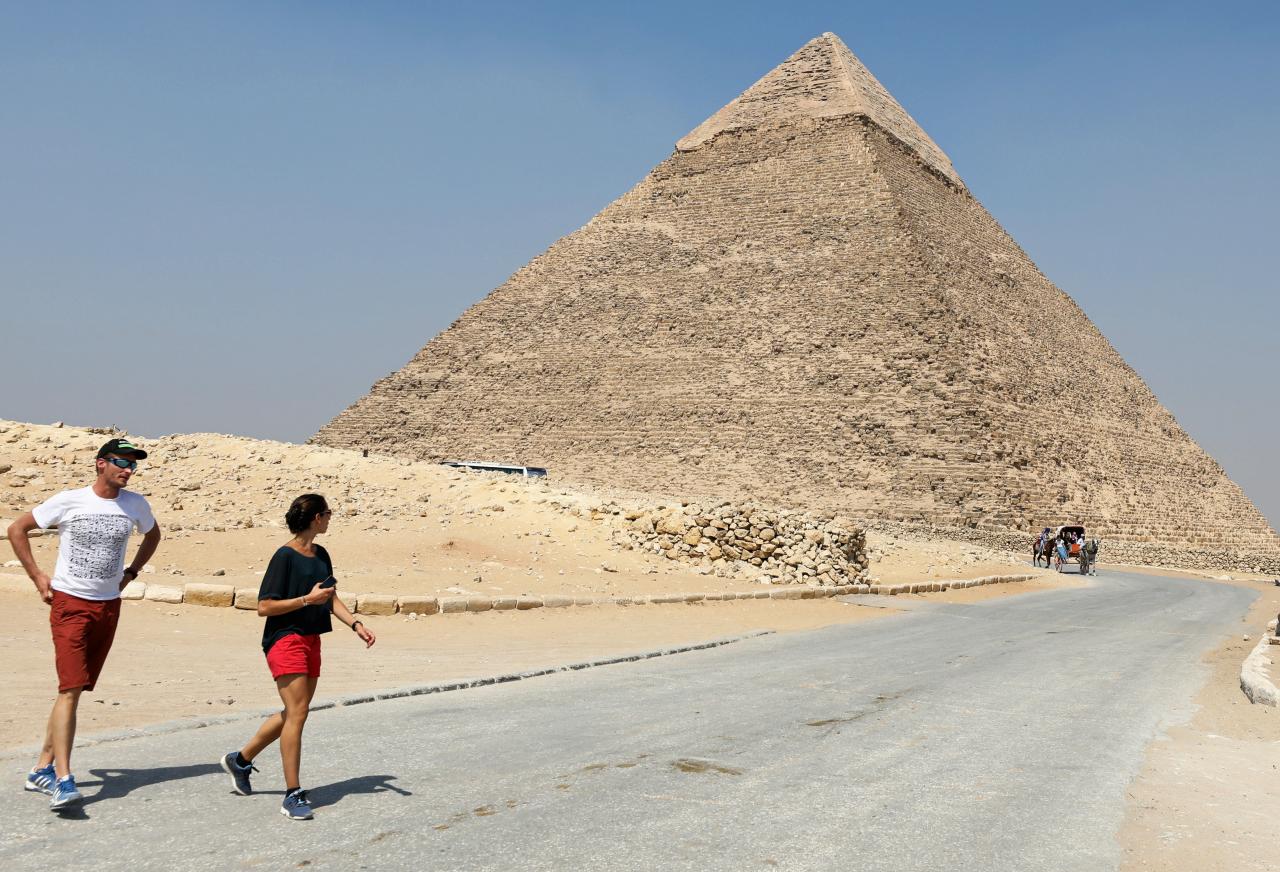 Egypt's Minister of Tourism Rania Al Mashat said that her ministry is working hard to attract Kuwaiti tourism in the coming period by offering interesting and satisfying travel programs.
During a meeting between Al Mashat along with Yousuf Al Amiri, President of Kuwait National Business House, exchanged views and suggestions to enhance the tourism relationship between the countries.
According to a press statement released by the Ministry of Tourism, Al Mashat said that there are deep relations between Egypt and Kuwait on official and popular sides. She also praised the efforts exerted by the Kuwait House for National Works along with the 'Gulf to support Egypt' organization to promote tourism and identify Egyptian tourist spots for Kuwaiti visitors.
The meeting discussed several ways to boost the inflow of Kuwaiti tourists to Egypt and the mechanisms of strengthening tourism of this sort. The minister stressed the importance of the Kuwaiti market and the Gulf tourists generally which are one of the pivotal pillars of the growth of tourists visiting Egypt.
Moreover, a proposal was made about organizing a joint Arab forum in the fields of tourism, investment, industry and culture to take place during April 24-28. The forum will represent a good opportunity for mutual exchange between both countries.
They also discussed increasing tourist traffic to Hurgada through promotional initiatives such as the "Hurghada Beach Tourism Capital" initiative.
With the same idea of the "Hala February" festival in Kuwait, they also discussed the possibility of "Hona Cairo" initiative which already was proposed earlier this year to shed more light on Egyptian tourist destinations in the Gulf and related tourism activities including shopping for a whole month. Hala February, running from February 1 to 28, is a month-long event commemorating the liberation of Kuwait and plays a vital role in enhancing tourism in the country.
The two sides discussed the efforts that could be exerted to promote Egypt as a tourist destination before the advent of the holy month of Ramadan, in addition to developing a vision to promote cultural tourism in Egypt, especially in the cities of Luxor and Aswan, for the Kuwaiti tourist.
On the other hand, Al-Amiri expressed his desire to obtain data on tourist attractions in Egypt and send them to the Kuwait Business House to create a "tourist catalog" that would be printed about Egypt and distributed to hotels.
On a separate note, Majida Behbehani, head of the tourism sector at the Ministry of Commerce and Industry in Kuwait, told the press that Egypt is a favorite tourist destination among Kuwaitis.
She also pointed out that the promotional programs of Egyptian tourism targeting Kuwaitis are not diverse enough and need a thorough revision.