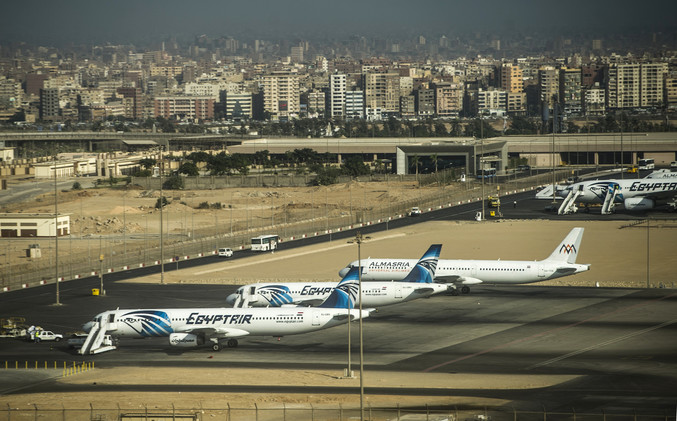 EgyptAir is offering a 25 percent discount on Cairo-Dubai flight tickets starting from July 20 until September 30, according to a statement on Wednesday.
A 20 percent discount is also available for Cairo-Abu Dhabi and Cairo-Sharjah starting July 15 to August 31, it added.
Online booking and travel requirements are available for the customers at the official EgyptAir website, hotline 1717, and EgyptAir's offices nationwide.
The airline clarified that the company provides competitive discount offers on the currently operating flights as part of the company's strategic plan.
EgyptAir officially announced its return to the public starting on July 1 and its timetable for flights.
The air carrier assured it remained committing to delivering a safe travel experience, and guided customers to its Coronavirus Precautionary Measures page for more information on the measures it is now taking against the disease.
In its statement, the airline outlined that the first week of July will see flights begin for the following destinations: Abu Dhabi, Addis Ababa, Amsterdam, Athens, Beirut, Berlin, Brussels, Budapest, Copenhagen, Dubai, Erbil, Frankfurt, Istanbul, London, Milan, Munich, New York, Paris, Rome, Sharjah, Toronto, Vienna and Washington. And from July 8 to July 18, flights will begin for Baghdad, Dar es Salaam, Guangzhou and Geneva.
For all bookings done before June 15, the airline recommended that all passengers reconfirm their bookings for flights running from July 1 to September 15.