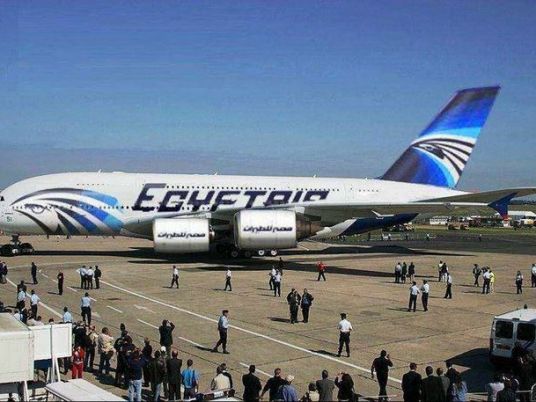 EgyptAir is considering increasing prices of plane tickets following a recent 14 percent surge in the US dollar price against the Egyptian pound, according to a senior company official.
Though the company has not yet taken any steps to that end, the increase is "inevitable", said Sherif Fathy, CEO, EgyptAir Holding Company.
While the proposed increase in ticket prices is still being discussed, prices were seen to go up on Tuesday due to increased taxes.
"The slight increase in ticket prices over the past few hours was the result of a change in the taxes put on tickets, which is another result of the increase in the dollar's official price," he told MBC Masr satellite channel late Tuesday.
Fathy said prices for domestic flights, however, will not be affected.
On Tuesday, the Central Bank of Egypt held the exchange rate steady at 8.85 pounds per dollar.
In a separate statement, Fathy said that the company has formed a committee to oversee the evaluation and sale of several old planes.
So far, 18 planes out of the company's fleet of 82 have been selected for sale.
Edited translation from Al-Masry Al-Youm