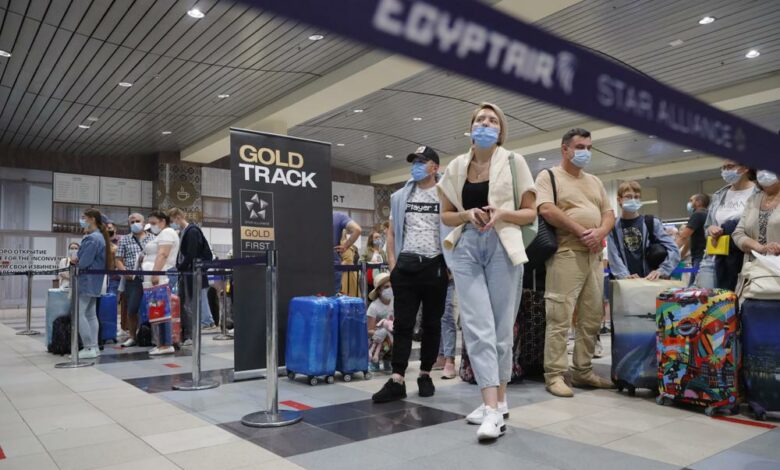 EgyptAir said that it has been decided that all travelers on its flights from Cairo to New York and Washington must submit a PCR analysis certificate with a negative result or Antigen Test one day before the flight date.
All passengers will need provide approved documents stating recovery from the coronavirus within 90 days from the date of the flight.
The company said in a statement that the decision applies to travelers aged two years and over, noting that the decision comes in light of the precautionary measures taken by some countries to limit the spread of the coronavirus.
Different countries around the globe have tightened their measures against coronavirus with the emergence of the new variant "Omicron."
Egypt says it has so far no reported cases for infections and deaths with the new variant and is following closely with other authorities and research institutes on ways to prevent the virus.