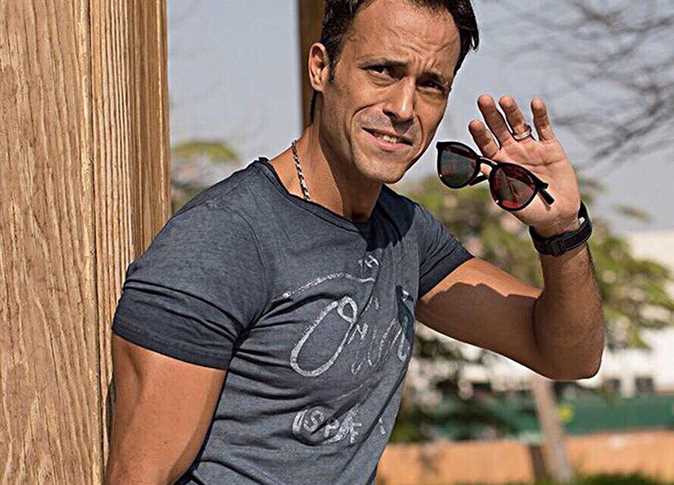 Egyptian actor Youssef el-Sherif on Saturday denied rumors that he puts a clause in his acting contracts saying that he will not have to touch his female colleagues.
However, Sherif said that he does demand that his roles do not include "hot scenes."
"I don't know how 'hot scenes' has somehow become 'touching women.' Generally, we must assume goodwill. And to imagine that all this is happening because of a statement from a fake account. They made up a lie and [the public] believed it," Sherif tweeted.
Although Sherif made his statements about his refusal to act in "hot scenes" during an interview with DMC satellite channel on Friday, some newspapers misquoted him.
Sherif is not the only actor who refuses to perform sexy scenes in cinema and television.
The late actress Souad Makkawi recounted during a TV interview that renowned comedian Ismail Yassine used to place a condition in his contracts that he not kiss the heroine, despite kisses being common in Egyptian films at the time.
She said that there was a scene she acted in with Yassine that required a kiss, but he refused, saying he would turn down the contract if the director insisted.
The comedian Mohamed Henedi, meanwhile, said during a TV interview that there are two reasons he doesn't act in sexy scenes or kiss women in his films. First, he said that he is excessively shy, and second, he doesn't want to upset his wife. He stressed, however, that the works he stars in do not require any such scenes.
Actor Ahmed el-Awady said that he refuses to act in any hot scenes or scenes with kisses. However, he does not object to those who do, and appreciates other people's views. He stressed that from his point of view, "there is no significance or message that is communicated to the audience through a kiss or a hot scene."
Edited translation from Al-Masry Al-Youm