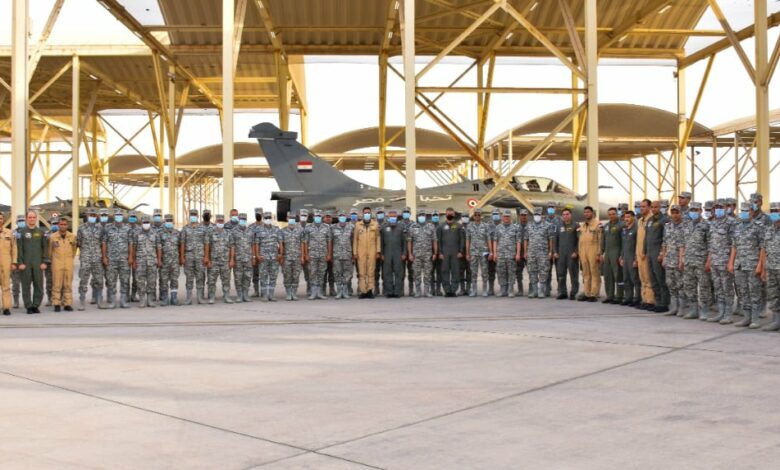 Egypt's Air Force is participating in Egyptian-Emirati joint air training drill "Zayed-3", with Egyptian units having arrived Monday at the al-Dhafra Air Base in the United Arab Emirates.
The spokesman for the Egyptian Armed Forces Gharib Abdel-Hafez on Facebook explained that the drill will feature several multi-task combat aircraft of various models, and comes as pat of an annual plan for joint exercises  carried out by the armed forces with friendly countries.
He said that the first stages of the exercise include various lectures to unify combat concepts and exchange training experiences, as well as carry out training flights on operational missions for the participating forces.
The training aims to hone the skills of the participating forces from both sides to reach the highest levels of eadiness to carry out joint tasks.
It also aims to prepare them to manage air operations using the latest air weapons with high efficiency under various circumstances.
The ultimate goal of the drill is in supporting and strengthening joint military cooperation between the Egyptian and Emirati armed forces through several joint exercises in various air, sea and land disciplines to hone the skills of the participating elements of both countries.