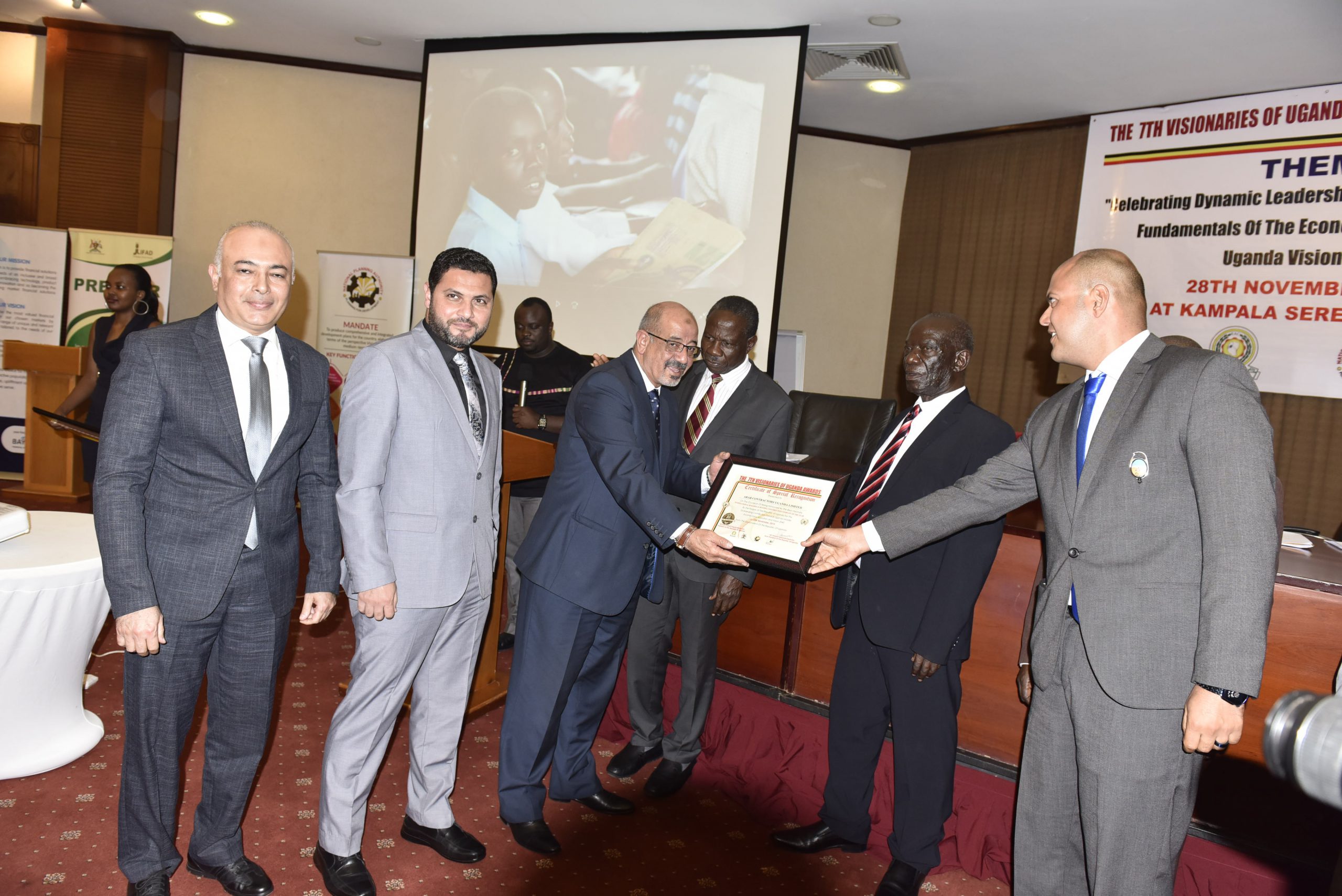 Leading Egyptian construction company Arab Contractors has won the best contracting company of 2019 award during the 8th Visionaries of Uganda Awards ceremony held in Kampala.
The award comes in recognition of the role the company has played in implementing a several developmental projects Uganda, a Saturday statement by the company said.
It added that the company has carried out excellent work in Uganda in accordance with international standards of quality.
Deputy Housing Minister Khaled Abbas and the Chairman of the company's Board of Directors Sayed Farouk, visited Uganda from December 1-3 to participate in the award ceremony, the statement said.
The company's delegation, accompanied by the Egyptian ambassador to Uganda Ashraf Sweilam, and the managing director of the company in Uganda Mohamed Tolba, met with Ugandan Minister of Works and Transport Katumba Wamala, and discussed cooperation in infrastructure.
The Chairman and CEO of Arab Contractors Mohsen Salah said that the honor reflects the distinguished reputation the company enjoys within Africa.
The Arab Contractors Company has worked on a number of projects in Uganda, Salah explained, such as establishing the Mulago Specialized Hospital in Kampala, contributing to work to mitigate flood hazards in Kasiisi, and constructing several educational and commercial buildings and roads.
Wamala hailed what the company has done for his country and for implementing high quality infrastructure projects, factors which has granted the company the award three consecutive times.
The Egyptian delegation also met with the Ugandan Deputy Finance Minister Patrick Ocailap to discuss cooperation within projects involved in the Ugandan economic development plan for 2021-2026, and provide support for the Arab Contractors' request to work on it.
The delegation also inspected the Mulago National Specialized Hospital in the capital, Kampala, which was constructed by the company according to the highest standards.
The delegation also reviewed the company's other projects, particularly the Kayunga Hospital project, and road projects in the districts of Pallisa and Masaka.