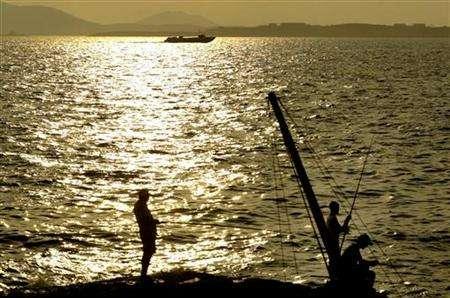 Ahmed Farid Awad, an Egyptian brutally attacked by neo-Nazis on 12 June on the Greek island of Crete, is currently in stable condition, medical sources in Greece said.
Two people attacked Awad, 25, at his home in Chania. The first hit him with a stick and the second with a rock to his stomach, causing him to lose a kidney.
The assailants were from Golden Dawn, an extreme right-wing group run by Nikolaos Michaloliakos which won 18 of 300 seats in this month's parliamentary elections against the backdrop of the Greek financial crisis.
Residents of Crete expressed concern over the attack, which came a week after Algerian nationals were attacked there.
Similar incidents also took place recently in Greece's capital, Athens, where groups of Egyptian youth were attacked and injured.
Egypt's consul in Athens, Mohamed al-Mahdy, said he was in Crete to visit Awad and follow up on what is suspected to be an attempted murder.
Mahdy met with the governor of Chania and the head of security in the city, who told him that staff were working hard to arrest the assailants.
Mahdy told Al-Masry Al-Youm that racist attacks are not tolerated by Greek authorities. Greek police have pledged to stop the frequent attacks on immigrants, particularly Egyptians, that happen there
Awad was born in Ismailia and has been living in Greece for six months. Sources close to him said he went to Crete for work.
The UN High Commissioner for Refugees expressed concern over racist violence against immigrants, saying the financial crisis in Greece has ignited racism and encouraged easy solutions including expelling immigrants.
Edited translation from Al-Masry Al-Youm