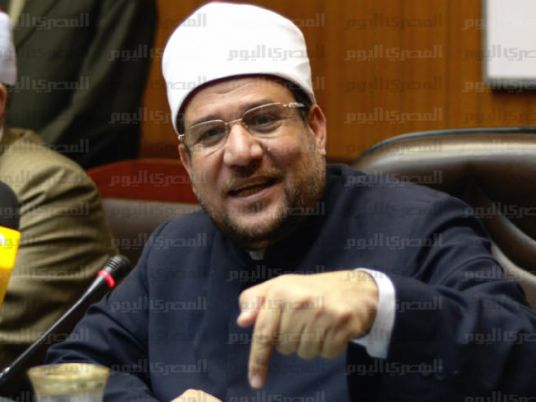 The Awqaf Ministry denied Monday any links with Qatar because of its stance supportive of the Muslim Brotherhood.
"Reports in this regard are fabrication and baseless," Awqaf Minister Mohamed Mokhtar Gomaa said in a statement.
Even in Quran memorization competition held in Egypt, no one from Qatar was invited, it added.
Earlier reports said that the ministry received a financial support from Qatar and that Grand Imam of Al Azhar Ahmed el Tayyeb discussed the issue with the minister.