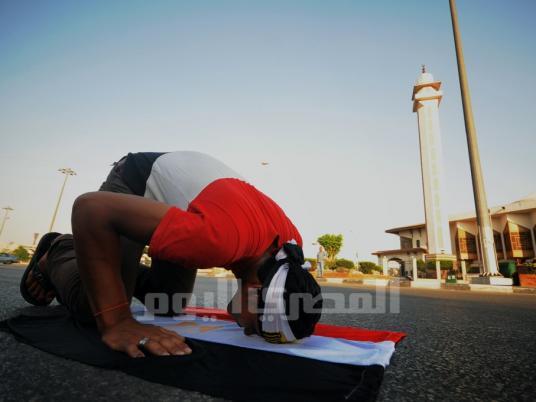 Housing Minister Moustafa Madbouli witnessed on Sunday the signing of two Memoranda of Understanding for the establishment of an alliance between Chinese and Egyptian companies for the implementation of projects as part of the the new administrative capital.
The agreements were signed by Chairman of Arab Contractors Company Mohsen Salah, Chairman of Petrojet Company Mohamed Shimi and deputy head of the Chinese CSCES company.
Madbouli signed with vice-president of the Chinese company seven memorandums of understanding on the implementation of new administrative capital projects, and the providing a loan for sewage projects in Upper Egypt.
The value of the memorandums of understandings signed with the Chinese is US$2 billion, said Salah, pointing out that the three companies would take part in implementing the first phase of the administrative capital project, which is planned on an area of ​​10,500 acres.
The tripartite alliance will fund the first phase of the projects by a certain percentage, he said, adding that the Chinese side will be funding the majority of projects.
The first phase is scheduled to be completed in two years, according to Salah.
The Egyptian companies will build all government buildings, including the headquarters of various ministries, Salah mentioned, adding that CSCES is one of the major real estate development companies in the world.
Construction will start as soon as the Chinese president concludes his upcoming visit to Cairo.
The signed agreements includes the construction of the Cabinet headquarters and 12 ministries' headquarters, as well as a big conference hall, the exhibitions' center and 15,000 housing units for low and middle-income classes, Madbouli said.
The Memoranda of Understanding, which were signed Sunday will be converted into contracts during the upcoming visit of the Chinese president to Cairo, after the end of negotiations on a Chinese loan for the project, Madbouli added.
A memorandum of understanding was signed with the Chinese company to provide a soft loan to extend sewage service to 1,077 villages in eight provinces in Upper Egypt, the minister said.
Edited translation from Al-Masry Al-Youm