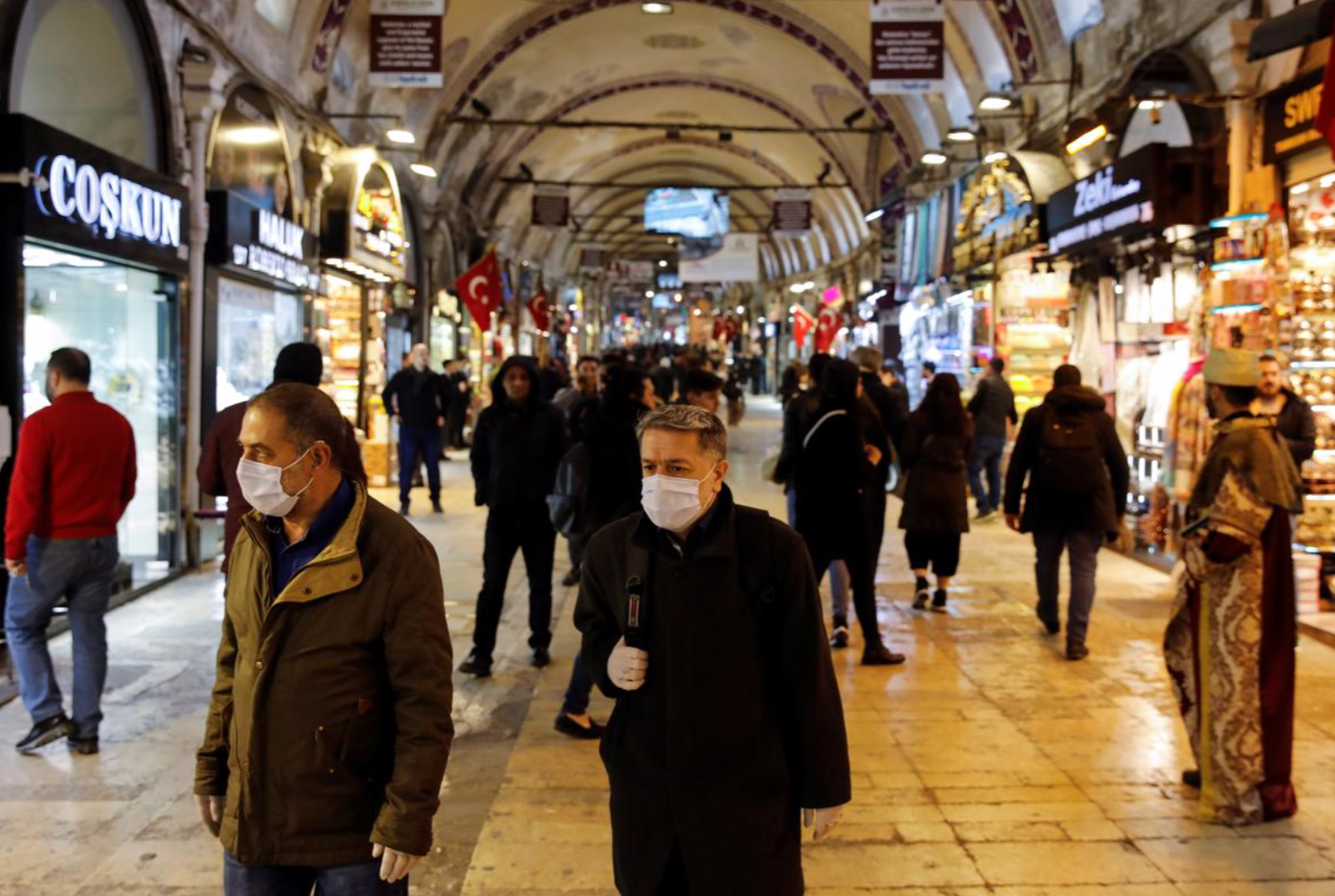 Egyptian-American doctor Heba Mostafa said during an interview with Al-Masry Al-Youm that she completely rejected the idea that coronavirus is man-made, amid unfounded conspiracy theories online claiming COVID-19 was created in a lab in China as a biological weapon or manufactured by the United States.
Mostafa, who is currently an assistant professor of pathology at Johns Hopkins University and director of the molecular virology laboratory at The Johns Hopkins Hospital, had her first press interview with Al-Masry Al-Youm, published on Sunday, during which she talked about the latest developments related to the coronavirus test.
During the interview, Mostafa said that research has begun on the use of antibodies from patients who have contracted the virus and later recovered, adding that clinic trials from treatments have also started.
In response to a question on whether coronavirus could be treated with malaria drugs, she responded that "no treatment for the virus has been approved so far," adding that the "initial results" of novel antiviral drug Remdesivir were "promising."
While discussing the science behind the virus with Al-Masry Al-Youm, Mostafa also refuted claims that COVID-19 was man-made.
"I am against the idea that (the virus) was created," she said, adding that COVID-19 was in fact similar to the SARS virus.
The conspiracy theories surrounding the virus have extended beyond social media, with Iran's supreme leader having refused US aid on Sunday to fight the virus, citing unfounded claims that COVID-19 could have been created by America.
Johns Hopkins University announced earlier in March that it had made a breakthrough that would allow testing 1,000 people for the novel coronavirus (COVID-19) per day, reducing pressure on laboratories and allowing governments to better isolate those infected with the respiratory illness and control its spread.
Two specialists in microbiology developed the new test, one of whom was Mostafa.
"We will be able to diagnose more cases. This will allow the control of exposure," Mostafa said.
The test, which Johns Hopkins used for the first time on March 11, analyzes nasal or oral swabs, and Johns Hopkins hopes it will help to address the need for wider COVID-19 testing.
The World Health Organization has stressed that large-scale testing, isolation of confirmed cases, and efforts to trace those who have come in contact with confirmed cases remain the most important methods of containing the coronavirus outbreak.
Mostafa commented previously that testing could reach 1,000 people per day in April.
Conducting in-house tests reduces the burden on government laboratories, with the test results coming up in about 24 hours. Doctors hope to shorten this period to about three hours.
Mostafa graduated from the Faculty of Medicine, Alexandria University, in 2004, and obtained her PhD in Microbiology from the University of Kansas in 2014.
There have been over 300,000 confirmed cases of coronavirus worldwide and upwards of 15,000 deaths.
Egypt has confirmed 327 cases of COVID-19 and 16 deaths, including two high-ranking military officials.
Edited translation from Al-Masry Al-Youm
Image: People wear protective face masks due to coronavirus concerns in Istanbul, Turkey, on March 16, 2020. REUTERS/Umit Bektas