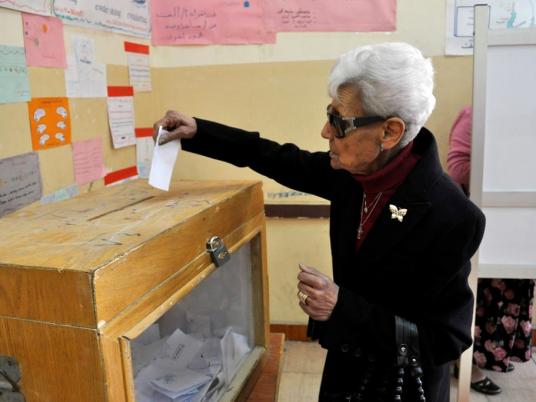 Egyptians living abroad began voting in the second phase of People's Assembly elections Thursday when the high elections commission posted the ballots on its website.
Foreign Ministry spokesperson Amr Roshdy said all Egyptian embassies as well as 11 consulates will accept ballots by mail or in person through 12 December.
Egypt's foreign minister has instructed the embassies and consulates to extend their work hours into the evening during the elections, Roshdy added.
Embassies and consulates will begin sorting ballots on Monday in the presence of representatives from the Egyptian communities in their countries. The results will be sent to the Foreign Ministry in Cairo, which will then submit them to the high elections commission.
Government reports estimate that 105,000 Egyptians living abroad are eligible to vote.
In total, 18.8 million Egyptians are eligible to vote in the second phase of People's Assembly elections, 1.3 million more than the first round, according to a report issued Thursday by the Central Agency for Public Mobilization and Statistics (CAPMAS).
For those in the country, the second round of voting will be held on 14 and 15 December in nine governorates: Aswan, Beheira, Beni Suef, Giza, Ismailia, Monufiya, Sharqiya, Sohag and Suez.
Translated from the Arabic Edition