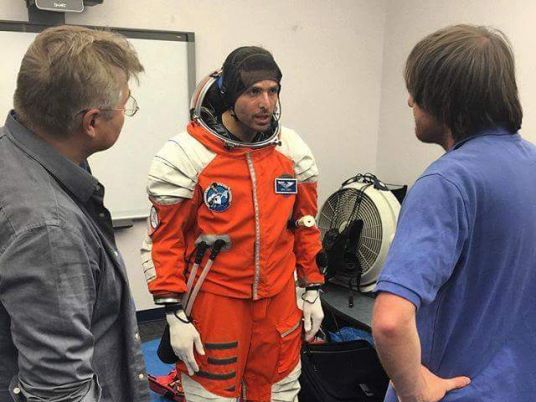 The United Nations announced on Sunday that Egyptian explorer Omar Samra has been named a UN Goodwill Ambassador for the United Nations Development Program (UNDP) in Egypt.
A celebration in his honor is being organized at the invitation of the director of the UNDP, Ignacio Artaza and Samra himself.
The UNDP will support efforts to protect the environment in Egypt, while empowering young people and strengthening sustainable development efforts, according to a UN statement released today.
Egyptian explorer Omar Samra has bagged a number of high-profile feats of endurance in his short but glittering career, in each case claiming the title of "first Egyptian" to do so.
His explorations have taken him to the peaks of the highest mountains on each continent — including Everest — as well as to the North and South Poles on skis.
He is the first Egyptian and the youngest person in history to achieve this combination, known as the "Explorer's Grand Slam".
As if this wasn't enough, he has now turned his attention to what many consider the ultimate challenge — space travel.
For the past few years, Omar has been moving inexorably closer to his new goal of flying into space aboard a private US-owned spacecraft, making him the first Egyptian in space.