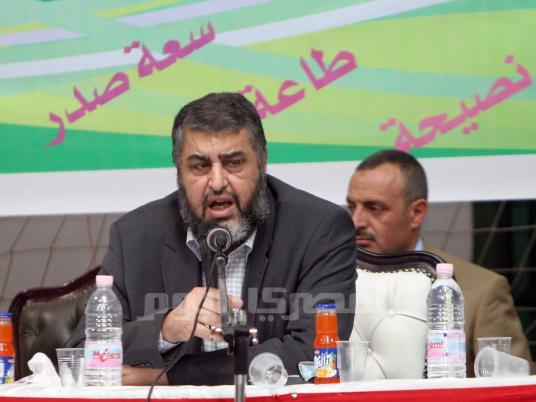 The Egyptian Trade Union Federation has declined a request by Muslim Brotherhood presidential candidate Khairat al-Shater for support, federation sources said.
The sources told Al-Masry Al-Youm that most of the federation's members lean toward supporting a non-Islamist presidential candidate.
Members of the federation's board who belong to the Brotherhood are trying to persuade the rest to endorse Shater, the sources said.
Ahmed Abdel Zaher, head of the federation, said workers themselves — not the federation's board — should decide who to support.
The trade union federation and the Federation of Cooperative Housing will meet to determine which candidates they will support in the presidential election, Abdel Zaher said.
Abdel Fattah Khattab, the trade union federation's assistant secretary general, said each individual worker should have the freedom to decide which candidate to elect.
Translated from Al-Masry Al-Youm