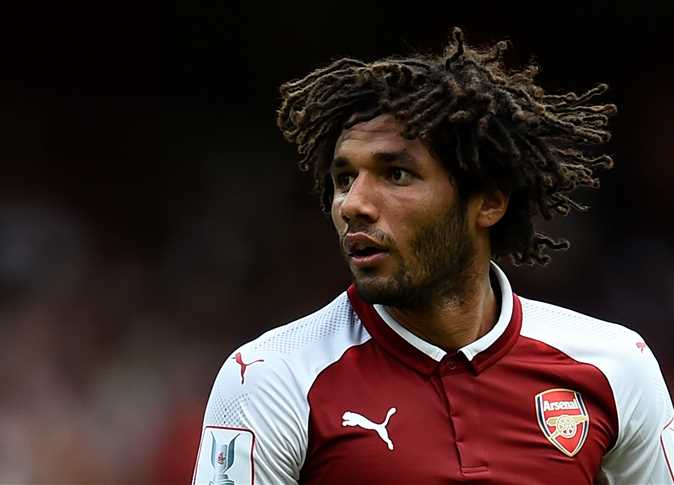 The talented midfielder for Egypt's national team and England's Arsenal Football Club, Mohamed Elneny, tested positive for coronavirus on Monday, the Egyptian Football Association (EFA) announced.
Elneny's results came after he landed in Togo on Sunday with the rest of Egypt's national team, ahead of Tuesday's Africa Cup of Nations (AFCON) qualifying match in the Togolese capital of Lome.
Each player underwent a swab test for the virus upon arrival, and just Elneny's came back positive. The player is reporting no symptoms and is in good condition, according to a post on the EFA's official Facebook page.
Elneny will not play in the match against Togo on Tuesday, and will instead fly back to Cairo to self-isolate.
The EFA assured that Elneny tested negative for the virus upon entering Egypt from England, and before flying to Togo from Egypt.
Dr. Jamal Mohamed Ali, deputy head of the five-year committee that oversees the EFA, announced on Tuesday that Elneny will wear a Chinese-made protective suit and remain in isolation on his flight back to Cairo.
Zaki Abdel-Fattah, the former goalkeeping coach of the Egyptian national team, commented on the situation, saying it would be a "real disaster" if Elneny returned to Cairo on the same plane with his colleagues, as there would be a higher chance of transmission between the players.
He suggested that Elneny isolate in Togo for 10 days, and after two negative test results, travel directly back to London from Togo, without stopping in Egypt.
Elneny's decade-plus football career has witnessed him playing in Egypt's Premier League, the Swiss Super League, and finally the English Premier League.
The news of Elneny's positive test comes just days after the EFA announced that Mohamed Salah, who also plays on the national team, tested positive for the virus.
Edited translation from Al-Masry Al-Youm