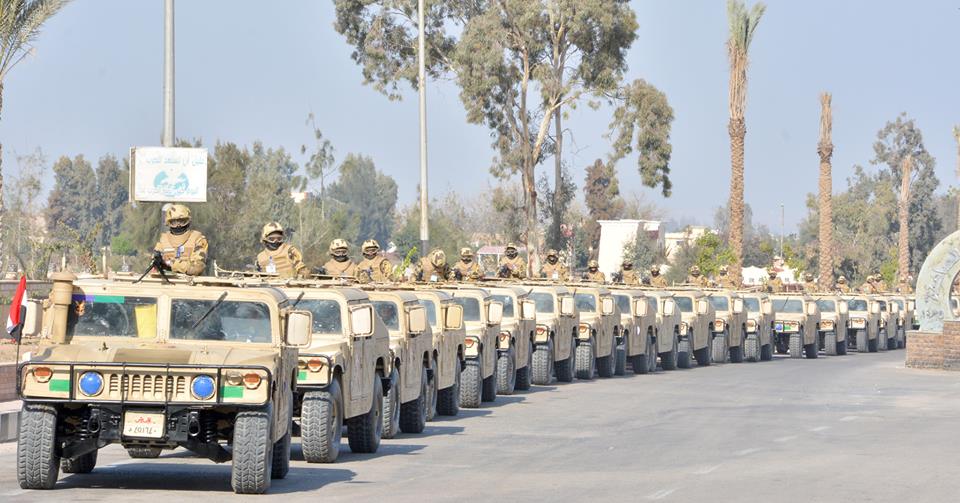 Egyptian security forces killed five suspected militants in a shootout in Qalyubiya province, north of Cairo, the interior ministry said in a statement on Tuesday.
The ministry said the militants were members of the Hasm group who were instructed to conduct "terrorist operations aimed at destabilizing the country" by movement leaders abroad.
Egypt accuses Hasm, which emerged in 2016 and has claimed several attacks on security forces, of being a militant wing of the outlawed Muslim Brotherhood. The Brotherhood denies this. Hasm has sometimes released statements claiming attacks against security forces. It has not claimed links with the Brotherhood.
Hasm did not immediately issue a statement about the shootout.
Police also arrested five other suspected militants during a separate raid in Al-Marg neighborhood in Cairo and confiscated weapons at a third location, the ministry said.
Egypt has been fighting an Islamist insurgency in the northern part of the Sinai Peninsula since the ouster of Mohamed Morsi of the Muslim Brotherhood in 2013 following mass protests against his rule.
The Islamic State militants in North Sinai have not signaled any connection to Hasm, which has operated mostly in the Nile Delta region.
The military launched an offensive against militants in February which has focused on Sinai, but which it said was country-wide.
As well as Hasm and Islamic State, security forces have faced attacks in its Western desert by Egyptian militants linked to al-Qaeda who security sources say are based in Libya.