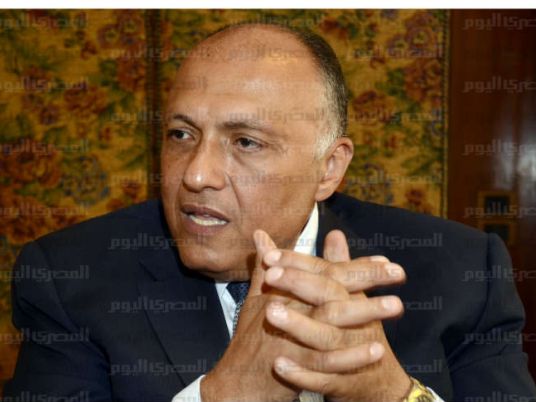 Egypt's Foreign Affairs Minister, Samih Shokary, stated in a televised interview, on privately-run Egyptian TV channel 'ON Live', that US aid to Egypt is not considered a 'grant', but rather has been put forward to achieve the interests of the two countries.
In the interview, broadcasted from New York City, where the UN general assembly is taking place, Shokary noted that the purpose of the US military aid to Egypt is to achieve stability in the Middle East region.
Meanwhile, Shokary spoke on the recent speech delivered from the Emir of the Arab's gulf state of Qatar Tamim Ben Hamed during the UNGA , he [Shokary] said that the speech tried to lift current pressures on Qatar, imposed due to the recent diplomatic boycott from Egypt, the UAE, Saudi Arabia and Bahrain.
"The measures taken by the four Arab countries against Qatar, are to show that the country has not followed the International Coalition efforts to fight IS, there is clear evidence that Qatari is hosting 'terrorist' figures, in addition to media channels based there, that are working to support terrorism," he explained.
In his speech, delivered during the UNGA, the Emir of state of Qatar described the recent boycott as an 'unfair' measure, and called to end the block without stipulations.
In June, six Arab countries, including Egypt, Saudi Arabia and the UAE declared a diplomatic boycott against Qatar and accused the nation of supporting terrorism and violating their sovereignty.
Following the boycott, the nations stipulated, through Kuwait– which has been acting as a mediator, a list of 13 conditions to pave the way towards reconciliation with Qatar.
These 13 demands included the suspension of financing opposition figures in the Arab countries, ending safe havens for leaders of the Muslim Brotherhood, and suspension of world-renowned Qatari news channel Al-Jazeera.