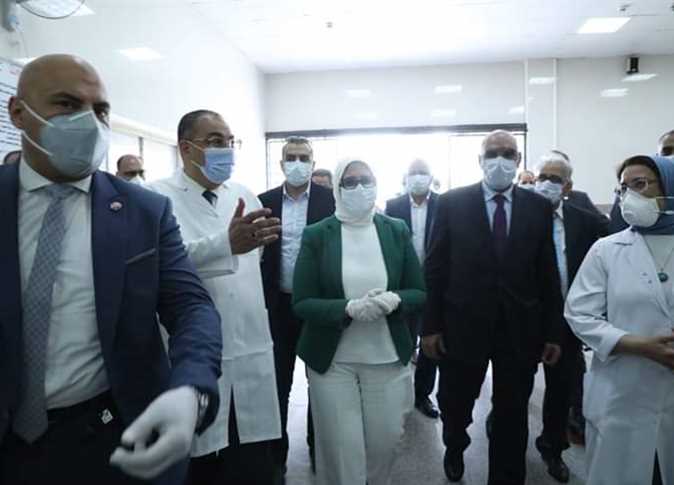 The Egyptian Health Ministry's General Organization for Teaching Hospitals and Institutes (GOTHI) announced on Monday the allocation of nine additional hospitals for the treatment of the country's coronavirus cases.

The hospitals are Ahmed Maher, al-Gomhoria, al-Mataria, al-Sahel, Shebin al-Koum, al-Ahrar, Banha, Sohag, and the Liver Institute in Cairo.
The nine hospitals have a total clinical capacity of 3,000 beds, with 400 additional beds in intensive care units.
GOTHI Chairman Mohamed Fawzy said that these hospitals will deal with coronavirus patients and provide all required medical services to patients, including orthopedics, general surgeries, childbirth, dialysis, and even microscopic interventions such as cardiac catheters and cerebral catheters, all of which are free of charge.
The Egyptian Ministry of Health and Population on Wednesday announced that it has prepared 36 additional hospitals to receive coronavirus patients.
During a videoconference meeting with Prime Minister Mostafa Madbouly on Wednesday, Minister of Health Hala Zayed pointed out that fever and chest hospitals, including the Abbasid Chest Hospital, Imbaba Fever Hospital, and Fatimid Cairo Hospital are being readied to help deal with the coronavirus crisis.
Head of the Egyptian General Authority for Health Care and assistant to the Minister of Health, Ahmed al-Sobky, said on Monday that the country's isolation hospitals had reached maximum capacity.
The ministry is considering other alternatives to isolate those infected with coronavirus, for example taking advantage of the disruption in the tourism sector to place them in hotels. The cost, however, will be higher, Sobky added.
Edited translation from Al-Masry Al-Youm