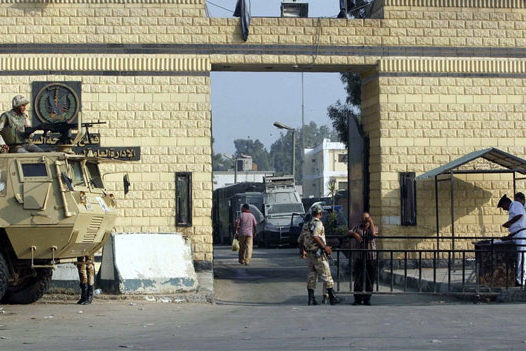 On Tuesday, the Egyptian Interior Ministry denied the use of electrical torture inside Egypt's prisons, in response to statements from Egyptian activist Mona Seif, sister of detained activist Alaa Abdel-Fattah.
In a post on its Facebook page, the ministry denied allegations reported by Seif about torture inside prisons using electricity, calling them untrue and adding that "legal measures are being taken regarding these allegations."
Seif claimed on social media that her brother said, during his last trial session, that he had heard the sound of electrical torture being used on prisoners in Tora prison. Seif added that she had reported the incident to Public Prosecutor Hamada el-Sawy.
Seif wondered during her post whether her claim would be investigated or join "the series of reports submitted by our family that are being ignored."
Seif added that the public prosecutor, by virtue of his position, has a responsibility to her as a citizen and to the reports that she submits, concluding her comment with the hashtag "Ain al-Naaib al-Aam?" (Where is the Public Prosecutor?).