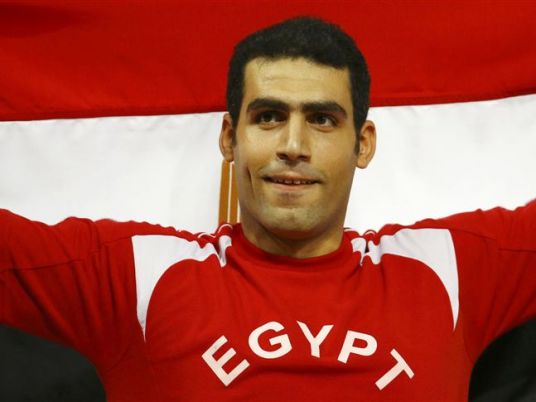 Egyptian javelin thrower Ihab Abdelrahman has been suspended for two years by the World Anti-Doping Agency after failing two doping tests.
Abdelrahman, who became Egypt's first-ever World Athletics Championship medalist when he took silver in Beijing last year, was temporarily suspended after his 'A' sample, taken at his home in Sharqiaa last April, tested positive for testosterone.
The test was initially done by EGY-NADO — a government-funded organization in charge of testing national athletes in and out of competition, as well as athletes from other countries competing within Egypt.
The 27-year-old athlete underwent another test in Barcelona last September which recently confirmed the result of the first test.
"After waiting for six months, the Egyptian anti-doping agency officially informed me of my two-year suspension," Abdelrahman said in a statement via his official Facebook page earlier this week.
"I would like to thank all the loyal Egyptians who have followed my case from the beginning and believe that I have the right to defend myself," Abdelrahman said.
"I wasn't astonished by the decision as you must expect anything when your opponent becomes the [judge]. I will lodge an appeal against the suspension to the Court of Arbitration for Sport within a week," he added.
Abdelrahman further claimed that he has never consumed any banned substance throughout his entire career. "I will fight until the end to prove my innocence."
The Egyptian Athletics Federation president Walid Atta supported the young athlete, saying that Abdelrahman is the victim of personal conflicts between the federation and others.
"Ihab Abdelrahman has given a great deal to Egypt. In my view, he is being treated unjustly," Atta told DMC TV channel.
Abdelrahman claimed silver in Beijing last year with a throw of 88.99 meters.
While Egyptians were counting on Abdelrahman to raise the Egyptian flag on the podium in Rio de Janeiro, he was banned from the games by Egypt's national Olympic Committee after his doping tests came back positive.
The accusations toward Egypt's Olympic medal favorite at the time caused a wide uproar, pushing fans, athletes and officials to accuse the National Olympic Committee of framing Abdelrahman.
Last year, the positive result of his sample was announced shortly after Abdelrahman publicly criticized the Egyptian Olympic Committee for not allowing his coach to escort him to the Olympics, and also for assigning an official as head of athletics delegation of whom most of the Olympic athletics team disapproved.