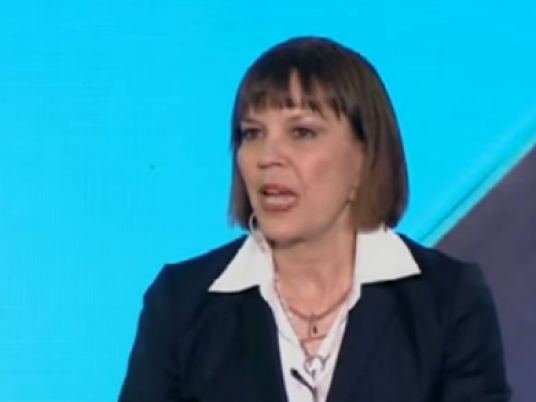 Egyptian media outlets are enduring a lot of pressure due to laws restricting journalistic freedoms, a Pulitzer Prize-winning journalist said during a conference on Sunday.
Legislation is threatening journalists with imprisonment when they provide statistics that are at odds with the authorities' own information, said Judith Miller, a former New York Times journalist, during a forum on Arab media organized by satellite TV Al-Ghad Al-Arabi in Cairo.
Egyptian journalists are required to continue "struggling" for media freedoms, Miller added.
The Journalists' Syndicate announced a week ago that 32 journalists were being held by security authorities as part of an "escalation of the attack against press and media freedom represented in the return of journalists' arrests and the suspension of those with a different opinion."
The statement by the syndicate came hours after the detention of three media figures: independent Mada Masr website journalist Hossam Bahgat, the founder of independent daily newspaper Al-Masry Al-Youm, Salah Diab, and State TV presenter Azza AlHenawy.
Bahgat, an investigative reporter for Mada Masr, was remanded into custody last week pending an investigation over charges of disseminating false, military-related news. He was released two days later.
Though prosecution said businessman Salah Diab, who was arrested last week, was detained over financial corruption charges, some observers believe the measure was actually a proverbial slap on the hand for his newspaper's highly-critical content. He was released days later.
State TV also suspended presenter Azza AlHenawy for criticizing President Abdel Fattah al-Sisi over failing to tackle the aftermath of heavy rain that claimed the lives of more than 25 people in Egypt over the past two weeks.
Egypt had adopted an anti-terrorism law that imposes financial fines for journalists reporting informaiton at odds with the government's account in relation to anti-terorrism operations.
Edited translation from Al-Masry Al-Youm