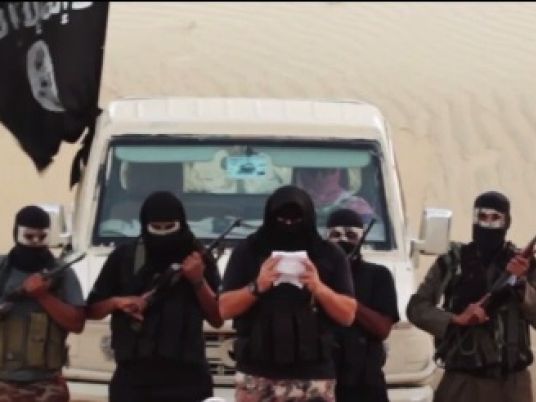 Egypt's most active militant group, Ansar Bayt al-Maqdis, denied in a Twitter message on Tuesday that it had pledged allegiance to Islamic State and it distanced itself from a statement that appeared in its name online.
A statement purporting to be from Ansar appeared late on Monday on two jihadist Twitter feeds, saying the group had pledged loyalty to Abu Bakr al-Baghdadi, head of Islamic State, an al Qaeda offshoot which has seized territory in Iraq and Syria and is now facing U.S.-led air strikes.
However, a message on a Twitter feed which claims to be the official account of Ansar Bayt al-Maqdis, and which has issued other statements on behalf of the group in recent months, said on Tuesday the announcement did not come from them.
"The statement that has been circulated in the media and is sourced to us, regarding the group's declaration of allegiance to the Caliphate of the Muslims, is nothing to do with us," said the tweet.
The written statement pledging loyalty, which carried the logo of the Egyptian militant group, had been removed by Tuesday morning from one of the Twitter accounts where it appeared overnight. The second Twitter account issued subsequent tweets saying the statement was not attributable to Ansar.
Reuters was not able to verify the accuracy of the statement nor to contact the group directly for comment.
Islamic State has rattled regional and Western governments with its large territorial advances in Iraq and Syria and its declaration of an Islamic 'caliphate'. A declaration of allegiance by Ansar would be a diplomatic coup for Islamic State demonstrating that its influence was spreading.
A senior commander from the Sinai-based Ansar, which has killed hundreds of members of the Egyptian security forces over the last year, said in September Islamic State had given the group advice on how to operate more effectively.
The same month, Islamic State issued a statement urging insurgents in Sinai to push ahead with attacks on the country's security forces.