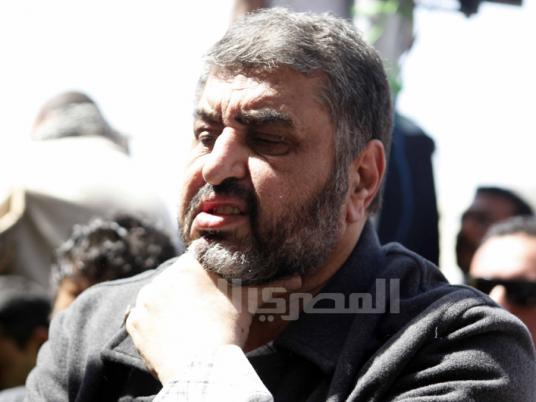 Egyptian military police on Thursday arrested Muslim Brotherhood Supreme Guide Mohammed Badie, a security official told AFP, as authorities rounded up members of the influential group from which ousted President Mohamed Morsy hails.
Badie "was arrested in [the western city of] Marsa Matrouh at the request of the prosecution for inciting the killing of protesters," the official told AFP.
A judicial source told AFP that the prosecution would on Monday begin questioning members of the group, including Morsy, for "insulting the judiciary" as charges against the movement began to pile up.
Other Brotherhood leaders would be questioned on the same charges, the source said, including the head of the group's political arm Saad al-Katatni, Mohammed al-Beltagi, Gamal Gibril and Taher Abdel Mohsen.
Earlier speculation had suggested Badie may have been trying to flee the country into Libya.
Muslim Brotherhood spokesperson Ahmed Arif had earlier denied that Supreme Guide Mohamed Badie, along with his deputy Khairat al-Shater, had been arrested.
The two leading Brotherhood officials, along with Freedom and Justice Party chief Saad Katatni, were reported as being arrested on Thursday in the wake of President Mohamed Morsy's overthrow.
"It is a rumor that aims to undermine the reputation of the top group leaders," he said.
Arif also denied that he has defected from the group. "This is a lie to foment a psychological war against us," he said.
He added that the Brotherhood does not advocate violence. "Peacefulness is our approach," he said.
Arif claimed that when the Brotherhood withdrew from the streets in 1954, Egypt turned into a repressive police state. "Defying legitimacy today means the 25 January revolution was hijacked by the Mubarak remnants and the opposition," he said. "There were four million supporters of Morsy in Rabaa al-Adaweya Square and in 18 governorates [across Egypt]."
Meanwhile, the Freedom and Justice Party website said the Al-Ahram Press had been instructed not to print the party's Thursday newspaper edition.
Edited translation from Al-Masry Al-Youm