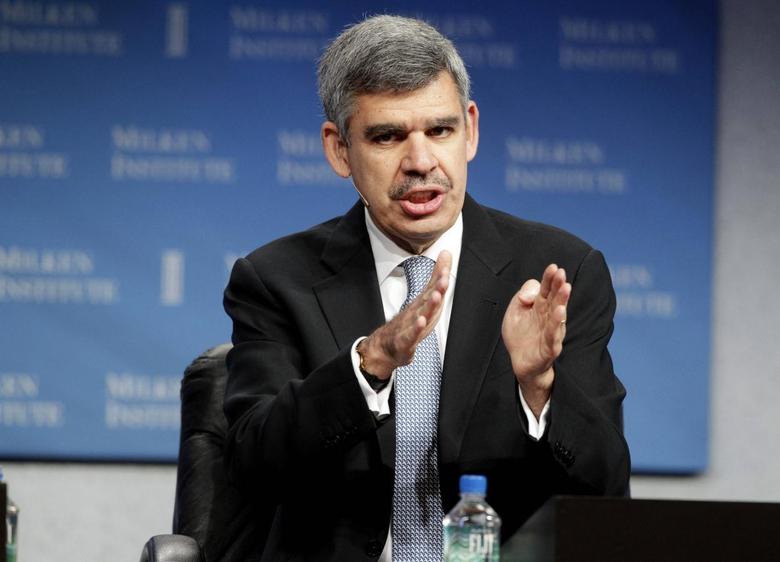 Chief economic advisor at Allianz SE since 2000, Mohamed El-Erian of Egyptian heritage has been selected to head University of Cambridge University's Queen's college.
"We are delighted to announce the election of Dr. Mohamed A. El-Erian as the 42nd President of Queen's College. He will take office on 1 October, 2020," the university officially stated.
El-Erian won a scholarship from Cambridge University where he studied economics in 1977 and graduated with first class honors. El-Erian received his PhD from Oxford University, Bloomberg reported.
El-Erian expressed his deep honor to rejoin Queen's Cambridge's thriving culture alongside his academic colleagues. He aims to continue the great work done during Lord Eatwell's 23-year management, according to an official statement.
"I am particularly privileged to return to Queen's at a time of great change, not only in social and economic affairs, but also due to exciting technological innovations that influence education and our society in so many ways," the statement read.
The new president has held several remarkable positions including Deputy Director of the IMF (International Monetary Fund) where he worked for 15 years and Chief executive officer as well as co-chief investment officer at Pimco, the world's biggest investment firm fund.
El-Erian has made numerous contributions in prominent economic media publications including Bloomberg, Reuters, CNBS and Financial Times.
He also played a vital role in the economic domain following the global financial crisis in 2008 by originating a remarkable concept titled "New Normal" that portrays expectations for the performance of advanced economies, according to Bloomberg.
For four consecutive years, the Egyptian-American economist has been listed among Foreign Policy's "top 100 global thinkers."