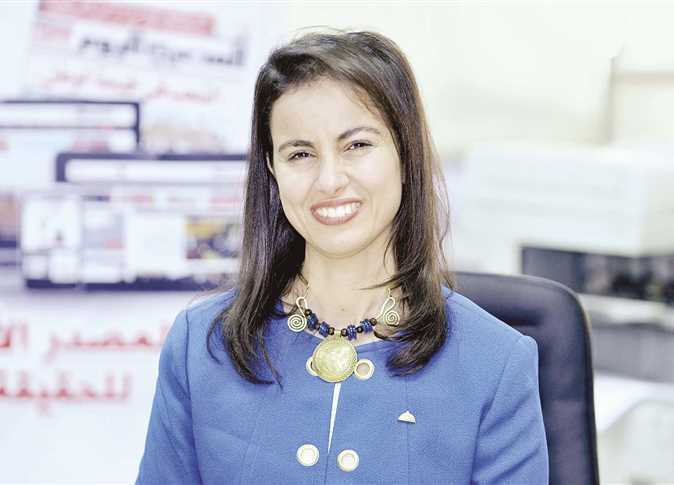 Egyptian parliament member Marianne Azer has been chosen as a member of international non-profit organization ISACA's "2020 Emerging Technology Advisory Group".
Encompassing 140,000 members from 180 counties, the organization focuses on Information Technology (IT) governance since its establishment in 1969 and offers world-wide IT education and training.
"ISACA's Enterprise Solutions not only builds stronger teams and organizations, we offer smart solutions — designed and delivered by certified experts!" reads the organization's website.
Azer, the Chairwoman of the Youth and Women Committee, made history in June 2019 as the first Egyptian woman to speak at the annual Rotary International Convention in Germany – having been personally invited by the convention's president.
Prior to joining the Egyptian parliament, Azer already had an established career in engineering boosted by her PhD in Communications and Electronics Engineering and a master's degree.
Currently an assistant professor and the Director of the Information Center at the National Telecommunication Institute, Azer is also an assistant professor at Nile University and was formerly an assistant Minister of Communications for Strategic Initiatives.
Given her specializations, Azer has authored over 70 papers.
In 2017, the Global Biotic organization listed Azer among the world's top 100 Specialized Academics during the sidelines of the International Conference Gap Summit in Washington. Azer was included because of the  "video of application" she produced for diabetics to receive follow-ups on their health conditions.
Azer has represented Egyptian women across several several distinguished platforms recently, earning plentiful awards, grants, and certificates because of her lectures around the world.
The British Embassy even listed Azer as one of Egypt's top 10 lecturers, About Her reported.
Azer also attended the 25th edition of the 2019 International Women's Economic Forum in New Delhi, with the forum recognizing her achievements and electing Azer the International Parliament for Tolerance and Peace as "Woman of Contract" at the Academy in India, according to About Her.