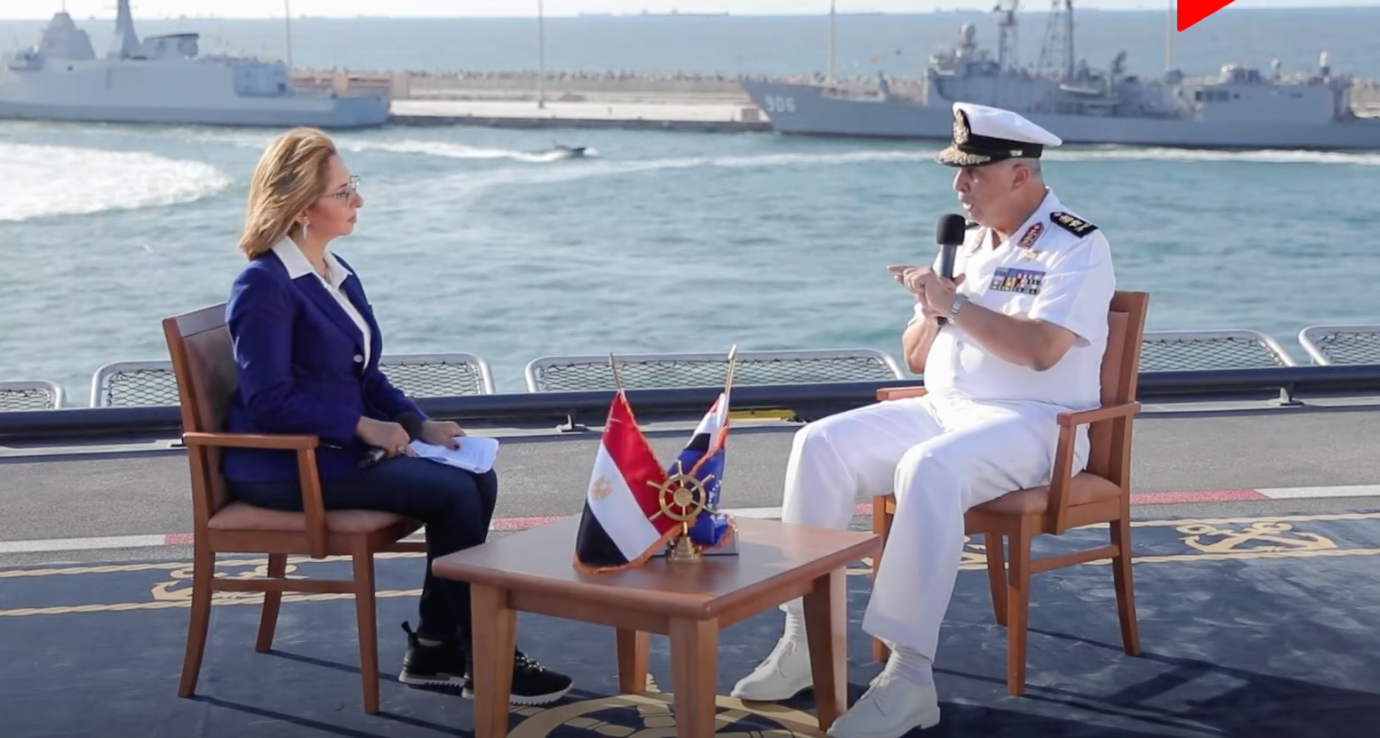 The Egyptian Navy's Commander-in-Chief Lieutenant General, Ahmed Said, said on Tuesday that drones will soon be employed on the amphibious Mistral assault ship Gamal Abdel Nasser to carry out security and monitoring work.
The news came during Said's interview with Lamis al-Hadidi on Egypt's "Last Word" (Kalema Akhera) television show, in a special episode featuring the ship, which primarily serves as a helicopter carrier for the Egyptian military.
Said explained that the drones' function will be to identify targets and conduct reconnaissance, and that trials for the new equipment are already completed.
Said has previously stated that the military was seeking to develop its naval capabilities by updating its fleet with new ships and the latest combat equipment and technology.
This initiative included the Navy's acquisition of its FREMM, Gowind, and MEKO 200 ships, as well as two submarines.
The recent developments mark a qualitative leap for the Egyptian naval forces, according to Said. He noted that the new equipment will allow the Navy to continually maintain its deepwater presence and secure Egypt's exclusive economic zones.
Furthermore, he said, Egypt's naval forces can maintain security and stability in the Mediterranean and Red Seas.
In February, the international ranking website Global Fire listed Egypt 9th out of 138 countries in terms of its military strength.
Egypt's 2019 military budget was estimated to fall between US$7.4 and US$11.1 billion.
The country has devoted considerable efforts to bolstering the military's strength, signing diverse agreements with several leading countries, including France in 2014, when Egypt acquired four French Gowind battleships as part of a €1 billion deal.