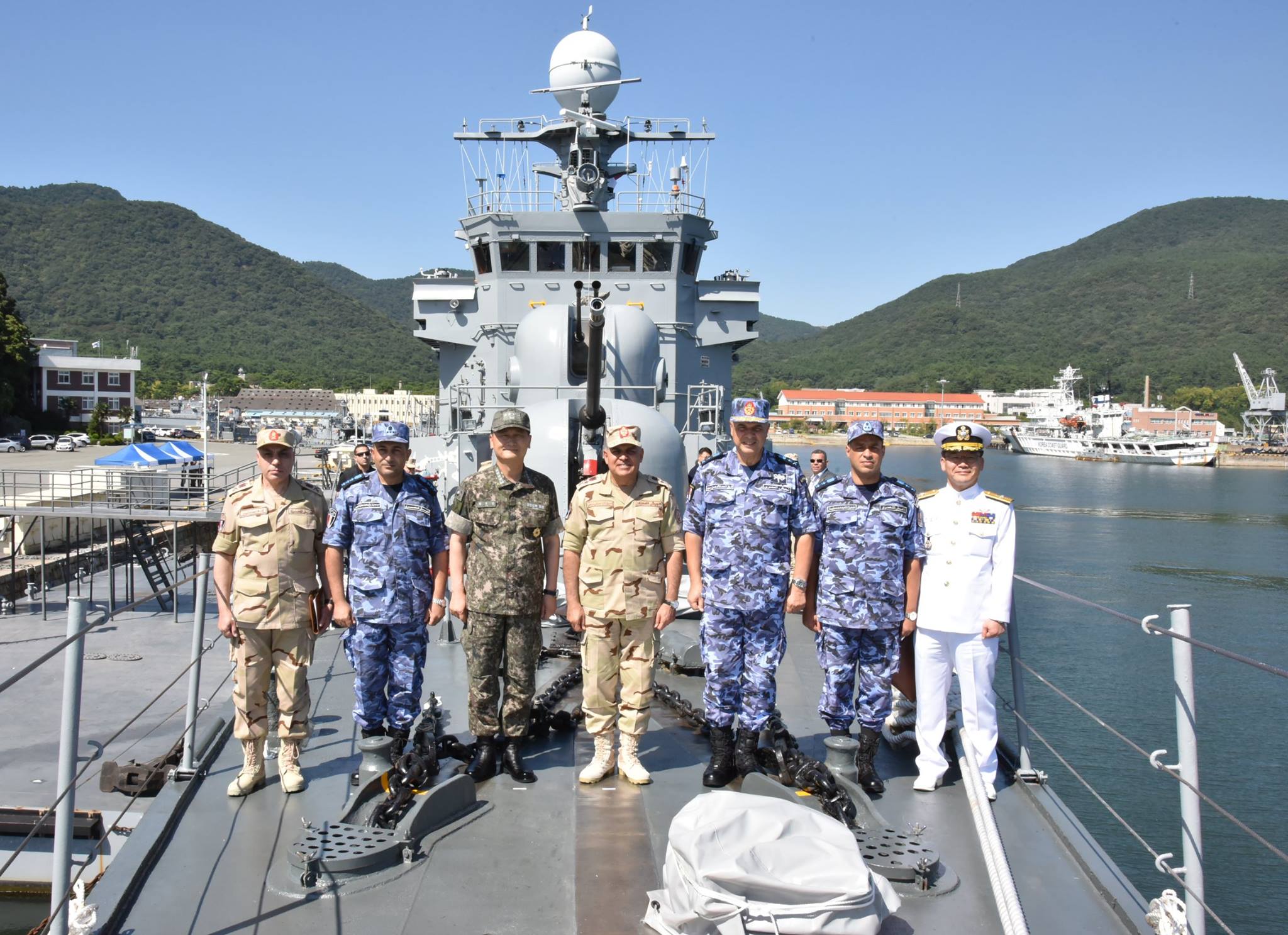 Egypt will be receiving at least one naval vessel from South Korea, according to an Armed Forces statement, which says that Defense Minister Sedki Sobhi had inspected "one of the naval units that the Egyptian military will be adding to its fleet soon", during his visit to Seoul last week.
While the statement did not specify what vessel would be delivered, released photos showed Sobhi standing on a Po Hang-class corvette at Jinhae Naval Base, the Defense web said.
IHS Jane's Defence Weekly states that the Republic of Korea's Navy received 24 Po Hang-class corvettes that entered service between 1984 and 1993. Around 18 remain in service. They will be replaced by the Incheon class frigate. It has been suggested that Egypt may be getting Incheon vessels.
During the visit, Sobhi conducted a series of field tours to training facilities and military industries, a shipyard and a naval base, during which he held a meeting with the commander of the South Korean navy.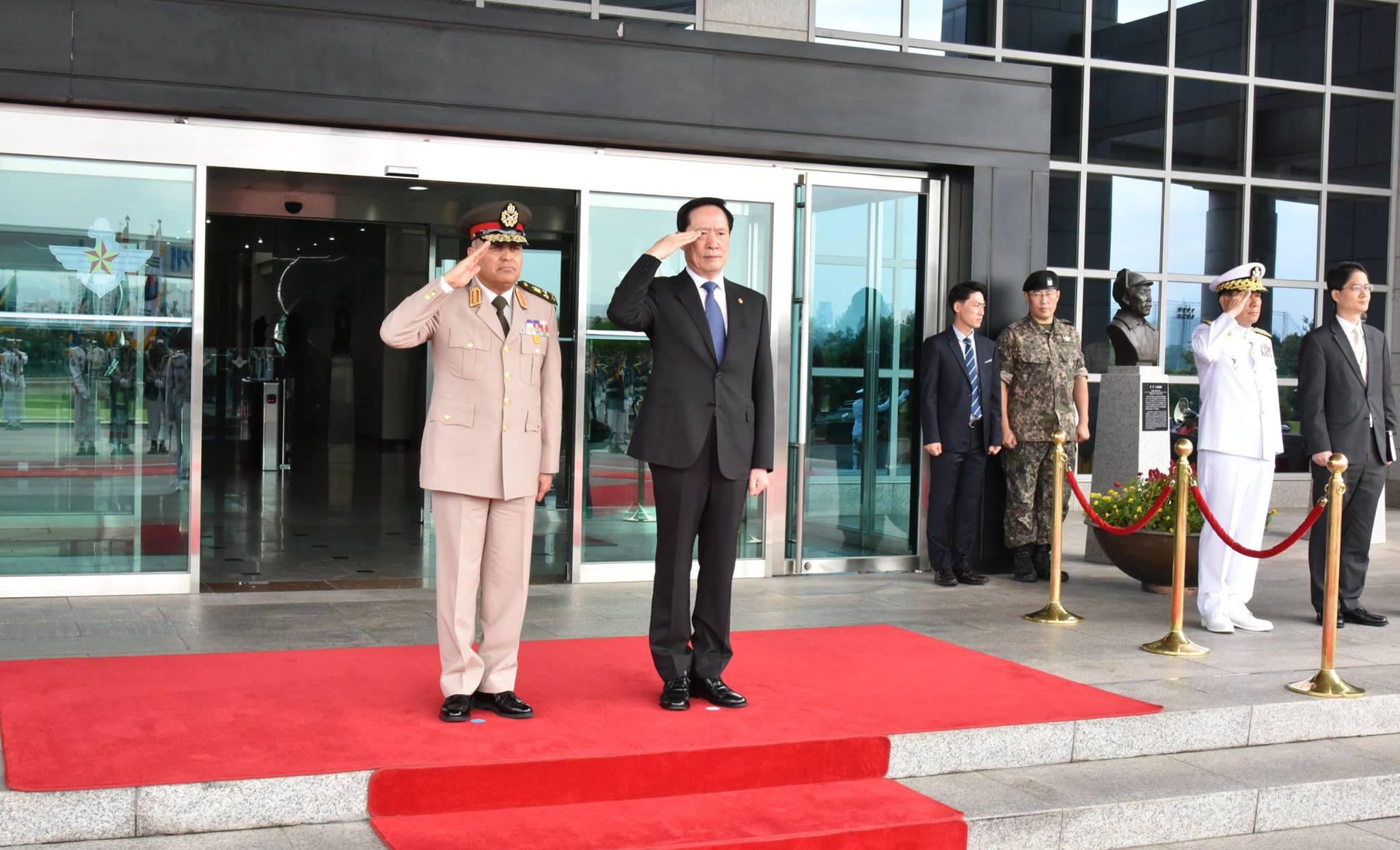 Sobhi met South Korean defence minister Song Young-moo in Seoul on September 11 and said that Egypt had expressed interest in procuring South Korean military equipment and entering defense industrial joint-venture programs.
"We hope that Korea's excellent defense products will contribute to the re-enforcement of defense forces of Egypt," Sobhi said.
Meanwhile, Egypt has reportedly expressed interest in acquiring K9 155 mm self-propelled howitzer's from South Korea's Samsung Techwin, that is optimistic about securing a contract.
Egypt has been eyeing the K9 since 2010, when a memorandum of understanding on defense cooperation was signed between the two countries. Egypt has expressed, for years, interest in acquiring new self-propelled howitzers, most likely to replace the M109s.
Last year, President Abdel Fattah al-Sisi paid a visit to South Korea in order to promote economic cooperation between Korea and Egypt.