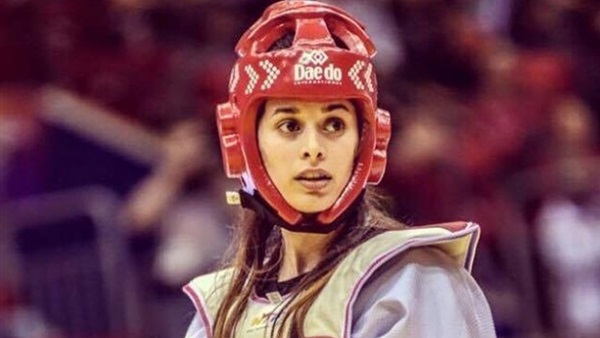 Egypt's national taekwondo player Noor Hussein swept up the gold medal in the 49kg category at the African Championship G4, held in Agadir, Morocco, on March 29-30.
Hussein was crowned the African title after winning the final against female Tunisian player by swinging after the match ended with a draw.
This was Egypt's fourth medal in the African Championship, with Abdulrahman Wael crowned a gold medal in the 68 kg category, Maysoon Farouk winning silver in the 67 kg group, and Muhammad Faraj winning a silver medal in the 58 kg group.
The Egyptian team has 15 players participating in the tournament, among them eight male players and seven female players.
Recently, two Egyptian athletes won silver medals at the 13th French Open World Taekwondo tournament.
Hedaya Malak Wahba snatched a 67 kg silver medal, while Mohamed Farag yanked a 58 kg silver in the tournament.
Being just 17 years old, Farag recently joined the Egyptian national Taekwondo team.
In 2016, the 24-year old Wahba won a bronze medal, bringing Egypt its third medal in the Rio Olympics in Brazil.