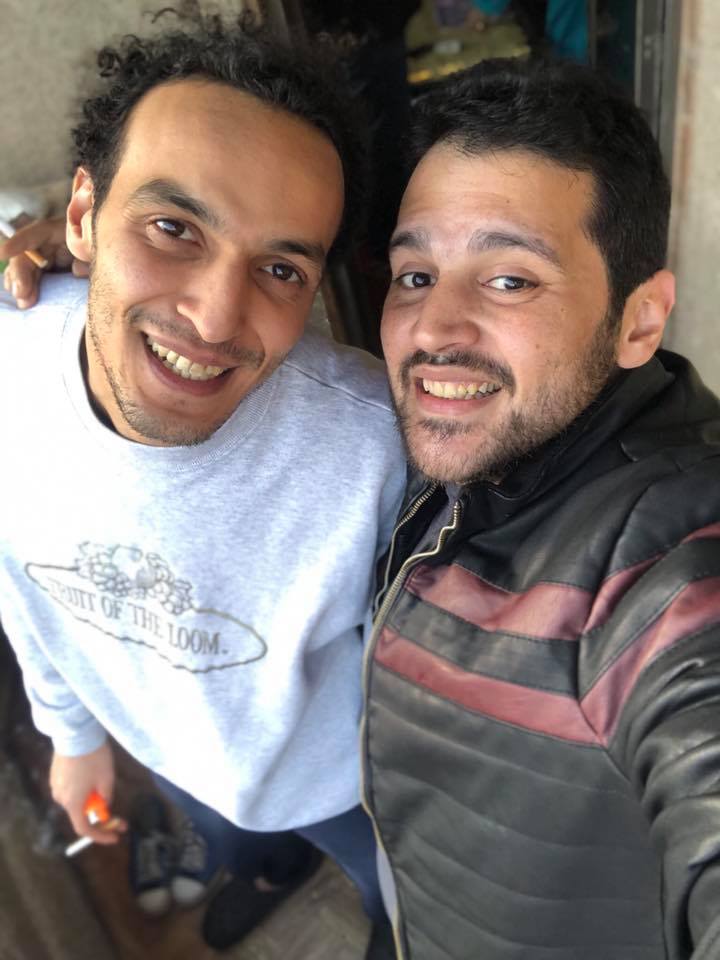 Egyptian photojournalist Mahmoud Abou Zeid, widely known as Shawkan, walked free on Sunday after spending over five years in jail.
Shawkan will be under police observation for five years, which requires he show up at a police station every day. Additionally, Shawkan is not allowed to freely manage his financial assets nor any of his properties during these five years.
While covering the 2013 dispersal of the Raaba sit-in for British photo agency 'Demotix', the freelance photojournalist was arrested and was held in prison since. Shawkan was convicted in a series of charges including attempted murder, attacking police, burning public and private property among more.
Along with the other defendants, Shawkan finished serving his jail time in pre-trial detention. Supposedly, they were set to be released in August 2018 but were obliged to spend five more months due to an inability to pay the criminal costs.
Throughout the past five years, numerous local and international human rights organizations intensely demonstrated against Shawkan's imprisonment, criticizing the arrest of a journalist for doing his job which normally includes covering demonstrations.
The UN Working Group on Arbitrary Detentions considered Shawkan's arrest as a violation of the rights and freedoms guaranteed by the Universal Declaration of Human Rights and the International Covenant on Civil and Political Rights.
Notably, the United Nations Educational, Scientific and Cultural Organization (UNESCO) granted Shawkan the 2018 UNESCO/Guillermo Cano Press Freedom Prize.
UNESCO affirmed that Shawkan's courage, resistance and commitment to freedom of expression were behind the organization's choice. The prize recognizes a person who is known to have made a noticeable contribution in defending press freedom.
Egyptian and foreign activists stood in solidarity with Shawkan since his detention, posting pictures of themselves posing as if they are holding a camera, followed by a text saying "Journalism is not a crime".
"I am a journalist, not a criminal," Shawkan once wrote in a letter from his jail cell, affirming that he has been facing false accusations not grounded in truth.