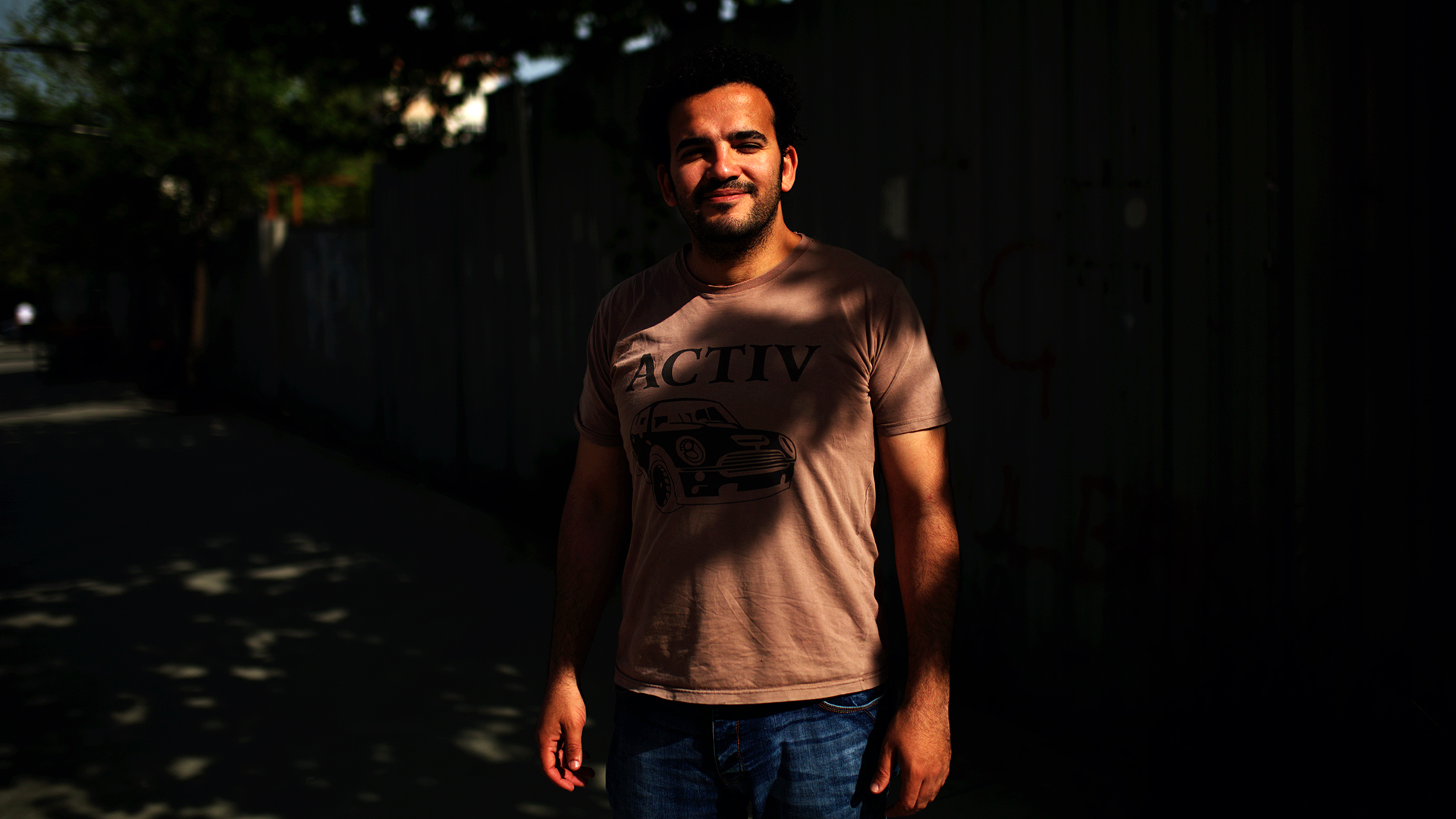 On May 8, Thomson Foundation selected a project by Egypt's freelance visual journalist Mostafa Darwish out of 154 entries coming from 55 countries as the winner of the "Mojo" journalism competition held in partnership with Mojofest.
The competition called on journalists across the world to harness their storytelling skills and photography experience to come up with stories about the hearts of their communities.
All stories were to be filmed by the competitors' mobile phones to explore the widespread utilization of mobile cameras, especially by the rising generation.
The Egyptian photojournalist previously made films using broadcast camera and DLSRs only, but his winning story was filmed by an iPhone 5s and created by the iMovie video application, Thomson Foundation said. The story was published by the online Egyptian news website Mada Masr.
The story reported on the fare increases for the train system, sparking diverse viewpoints among Egypt's daily commuters.
Trusting his smartphone, Darwish boarded one of Ramses Railway Station's jammed trains moving from Cairo to stop in Giza and Ayat.
Despite his numerous winnings, Darwish feels this one is special as it is his first international prize, Thomson Foundation reported.
"Mostafa's entry was not a typical news piece, but we didn't feel that that was a weakness," said Hosam El Nagar, competition judge and director of innovation and learning at Thomson Foundation.
Describing the story as "a piece of art," El Nagar praised Darwish's shots, asserting that they reflect his passion and love for the issue he covered. He also stated that by humanizing the subject, the winner successfully fulfilled the purpose of the project.
He also noted that Darwish didn't focus on one passenger to star in the project, but rather made all individuals appear as protagonists.
"For that reason, the story felt richer and original and demonstrated an excellent use of the mobile phone as a medium," El Naggar stated.
Likewise, competition judge Wytse Vellinga admired Darwish's "interesting and unexpected shots from the train."
She indicated that the critical topic he tackled didn't need words thanks to his smoothly taken shots, according to the foundation.
Mostafa is expected to attend Mojofest in June to receive the competition prize. Along with the runners-up, he will attend the Advanced Mobile Journalism online course from the Thomson Foundation Journalism Now e-learning program with free access.
Video and photo credits: Thomson Foundation