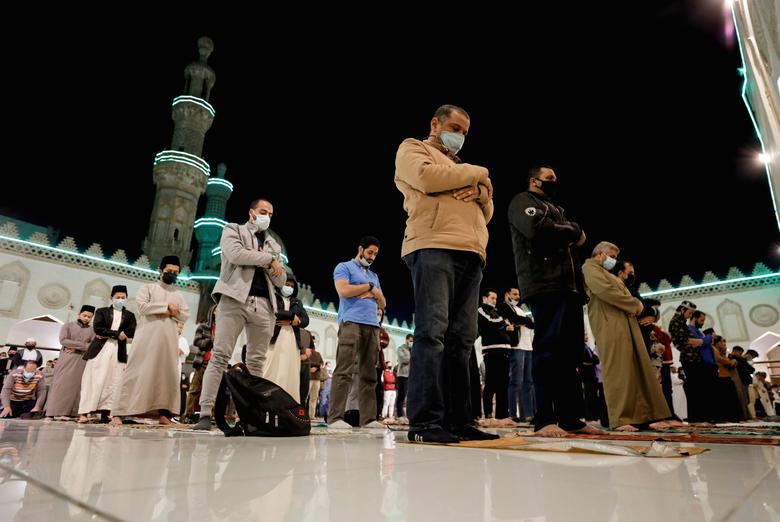 The Head of the Religious Sector at the Religious Endowments Ministry Hisham Abdel-Aziz said that Tarawih prayers this year will be with the same regulations that were last year, but more relaxed.
Abdel-Aziz said in televised statements that Tarawih prayers will last around half an hour.
"We are still committed to the precautionary measures approved by concerned authorities in this regard, such as social distancing and wearing a mask," he assured.
Abdel-Aziz added that all the directorates were contacted with instructions regarding these updated measures, and on Tuesday there will be a meeting with the Minister of Endowments to talk about how to prepare for Ramadan.
"We have an operations room that has already been formed to follow up across Egypt cleanliness standards and sterilize mosques in preparation for this holy month, as well as an inspection room to follow up on implementation," he said.
"The operations room has a hotline to report complaints, and in the event that the mosque does not comply with the controls, the prayer hall will be closed, and after writing a pledge of commitment, the mosque can then be opened again."
"There are also no impediments this year to opening ladies' prayer hall to hold religious rites, with one of the women present to supervise the measures," he added.